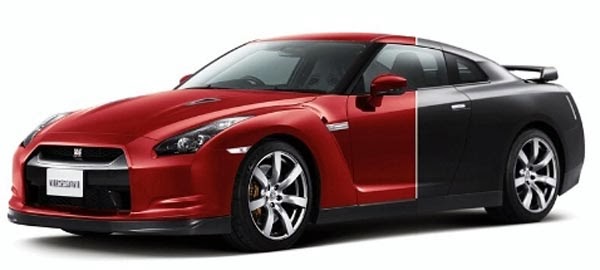 Trying to interpret all of the legal mumbo-jumbo of a car insurance policy is a monumental task. Auto insurance policyholders have to know what is fact, and what is fiction when it comes to what determines their premium rates. In this article, we are going to debunk the most common auto insurance myths.
Certain Colour Cars Have Higher Premiums
Many auto owners are under the impression that certain colour cars are going to have a higher premium. One widely spread myth is that "Owners of red cars have higher insurance premiums." This is false. When car insures are coming up with your rates they are analysing the model, year, engine size, body style, and where your car is going to be parked primarily. What makes car insurance rates skyrocket is your driving behaviour. If you have moving violations, such as speeding and reckless driving, you are going to have higher car insurance premiums regardless of what colour your car is. Overall, the only person who cares what colour your car is yourself.

Old Cars Are Not Targeted for Theft
This is another myth that has been debunked by the National Insurance Crime Bureau. They state that thieves actually prefer stealing older cars because of the ease of doing so. A 2007 report revealed that the most stolen vehicles were the 1989 Toyota Camry, the 1995 Honda Civic, and the 1991 Honda Accord.
Plans Automatically Include Theft, Vandalism, and Natural Disaster Damage
When you purchase an auto insurance policy, you have the option of adding on comprehensive and collision coverage for an additional fee. This is not something that is going to come with your basic coverage plan. However, if you are leasing a vehicle more than likely you are going to have to purchase the additional coverage's until you are the owner of the car.
Credit Score Has Nothing to Do With Insurance Rates
When your premiums are being determined most insurers are going to factor in your credit score, since it indicates how well you are able to manage your finances. For more details on this, feel free to check out this resource.
Insurance Companies Can Cancel the Policy at Any Time
An insurance company cannot cancel your policy at any time that they please, unless you have given them an adequate reason to do so. Some things that can cause cancellation include, but are not limited to, fraud or non-payment.
Personal Property is covered
Personal property is not covered by your insurance when you are in an accident. However, in the event that you are in an incident and your expensive items are stolen from your car, you can file a claim via your homeowners/tenant's policy, but your car insurance is not involved in any way.
Rental Cars are Included
If your car is stolen or damaged, you do not qualify for rental car reimbursement through the basic plan. However, a carry-on section can be added on for an affordable rate. Usually, coverage for rental cars can be added for no more than two dollars per month. However, before adding the coverage make sure that you are aware how many days they will cover a rental car, as well as the maximum cap. Make sure to read the fine print, to avoid any surprise bills.
Sports Car Owners Pay Higher Insurance Premiums
If you are a high-risk driver – under the age of 25 and/or have multiple moving violations – this is something that is true. However, one study has revealed that drivers who drive the Hummer H2/H3 are the ones paying the higher premiums because they tend to have more violations than sports car drivers. Other high premium cars are the Scion xB Multipurpose Wagon and the Subaru Outback Station Wagon, neither of which happen to be sports cars.


No Fault Insurance Means It Is Not Your Fault
The rules that follow no fault insurance vary in each state. Overall, it means that you and another party are going to be covered for immediate expenses – medical bills and lost wages – while your insurance company decides who needs to pay for the accident. This means that it is possible that you will have to pay for the repairs and damages if it is determined that the accident was ultimately your fault.
Conclusion
When you are about to sign up for an auto insurance policy, it is important that you not only ask your agent questions but read the fine print as well. This way you are saving yourself money and a headache in the future. Lastly, make sure that what you are hearing about insurance premiums is actually the truth.
In the event that you are not sure what a policy means, or find it difficult to understand the policy all together, ask before you commit to something that you will possibly regret down the line. The agents here at Lancaster Insurance are more than happy to provide you with a quote and explain to you in detail exactly what the quote covers.
Do you have any car insurance myths to add to the list?