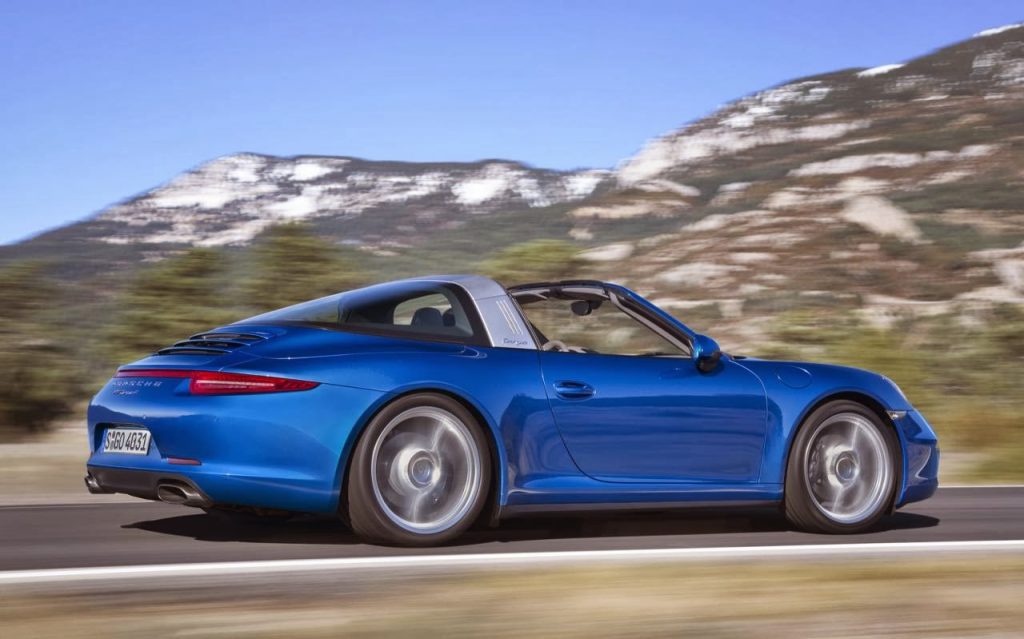 After a few renderings and some shots of it testing, the brand-new, retro-looking Porsche Targa 4 and 4S gets official. Going back to their 1965 design, the new Targa gets the wraparound rear window and removable roof section. The roof can be closed or opened in just 19 seconds provided the car is not moving at all. This 911 Targa will be offered with all-wheel drive and the customer will need to choose between the 911 Targa 4 or the hotted up 4S.
911 Targa 4 gets a 3.4-litre 350 hp engine capable of hitting 100 km/h in 4.6 seconds
911 Targa 4S gets a 3.8-litre with 400 hp and a 100 km/h time of 4.2 seconds.
The new Targa is scheduled to go on sale in the second half of the year. Who likes the look of this new 911? I think its fantastic!