Who doesn't love a beautiful thing that delivers a beastly performance? I know I do! But it's one thing to be totally mesmerized by droolworthy pictures of McLaren MP4-12C Spider, and quite another to actually be possessing and driving the car. The latter is a whole different ballgame.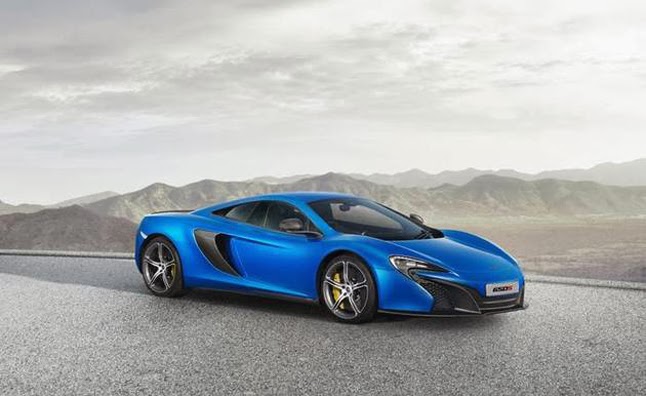 If you are in two minds about whether you should buy a sports car, this post might just put an end to your predicament. You may not like reading all of it, but hey, it's for your own good! Let's look at what owning a sports car entails – the good, bad, and the ugly, and what to expect when you've bought one of these beastly beauties.
You Own a Thing of Beauty


A sports car is not just another car. You probably know that, but if you haven't ever been in one you have no idea just how awesome they are.
There's a reason they are so expensive. A well-built sports car is a masterpiece of engineering. The amount of detailing that goes into it is simply mind-blowing. And it is this attention to detail and commitment to performance (along with the brand value) that drives the prices up. Each time you will lay your eyes on your sports car, your eyes will light up and your heart will fill with joy. It's an instant mood enhancer, and your car will be an object of envy for everybody in your neighbourhood! If that is the effect you want to create (and have the cash to spare), by all means go ahead and buy one!
Sports Cars are a LOT of Fun


I can write reams on the thrill of speeding down the road in a smooth as butter car. It gives me goose bumps even imagining it in detail. The pleasure of driving a sports car is simply unmatched, and only those who have experienced it can explain it properly. If you are a connoisseur of beautiful things that also race, and if you have the money and driving skills for it, there's probably not much thinking you should do but just go ahead and buy one of the sports car of your choice.
Sports Cars Don't Score High on Practicality


While they are fun to drive, they don't give you much else. If a car that transports you and your family around is what you want, you know you shouldn't even be looking at a sports car. A sports utility vehicle would be the best option for you. That or any other car that is big enough in its seating capacity. Your sports car will be your toy. That will be its primary function; don't expect it to serve many others.
Sports Cars Are Not for Irresponsible People


Ouch. That could hurt you if you suspect you're indeed an irresponsible person (and you would know it if you were). But we don't know how else to put it. Because of the cost, the high performance, the awesome speed, and the impressive builds of most sports cars, they require skilled drivers to be at the wheel. People who don't abuse the thrill of speed, people who don't jump lights, people who exercise caution, basically people who would actually know how to extract the most out of a sports car in a positive way.
If you are not convinced you fall in that category, we suggest you wait till you have grown up to actually qualify as a person good enough for a sports car.
Till then, save your dollars or spend them on something else, preferably something without a high probability of crashing. That's just our suggestion, by the way. After all, it is your money and you are free to do what you please with it. But we are a tad old-fashioned in that we think there are far better ways to spend money on than throw it at something you don't even feel you have the required attitude for.
Sports Cars Are Not Great Investments


We all know that vehicles depreciate, and that too fast. Cars usually lose 20% of their value within the first year itself, and continue to depreciate further even if they have been very well looked after. That's just the nature of the beast. Some luxury and sports cars are worse because their depreciation is even steeper.
Not all sports cars depreciate equally though; some do more than others. Here's a list of cars that depreciate the fastest in this part of the world. Many BMW, Aston Martin, and Lexus models are among the biggest losers in terms of fast eroding market value. Mini Cooper, on the other hand, retains up to 60% of its value even five years down the lane. If you're leaning towards buying a sports car, you might want to take into consideration the car's resale value.
You Don't Want to Tick Your Spouse Off


Sports cars represent danger to many people. Speed thrills but kills, as they say. If your loved ones are a bit anxious about you zipping around in a shiny new fast contraption, you shouldn't hold that against them. In fact, you should be flattered that you have people in your life who care about your wellbeing!
It is also not the best use of your money, as we saw earlier, though these cars do give you good fuel economy. So all in all, despite our love for fast cars we can empathize with those who are suspicious of the entire breed.
If your spouse is one such person, try to allay their fears. Offer to take them on a test drive and reassure them with the safety mechanisms of the car in place. Who knows, they might even fall in love with your car! If you've got teenagers in your household though, we recommend not buying a sports car at all.
Author Bio:


Tracy Vides is currently associated with CarInQuotes.com, a realtime online platform for reviews of auto insurance companies who aims to help get the best and cheapest auto insurance quotes from the leading providers. Catch Tracy on Twitter @TracyVides.