Jaguar are creating some hype around their two new upcoming models the XE premium compact sedan and the all new XF. The teaser photo that Jaguar shared recently shows the new XE wearing what seems to be an x-ray style wrap showing off the new aluminium structure. The latest news is that the new Jaguar XF will move slightly closer to the XJ market territory to provide a greater separation between it and the forthcoming XE.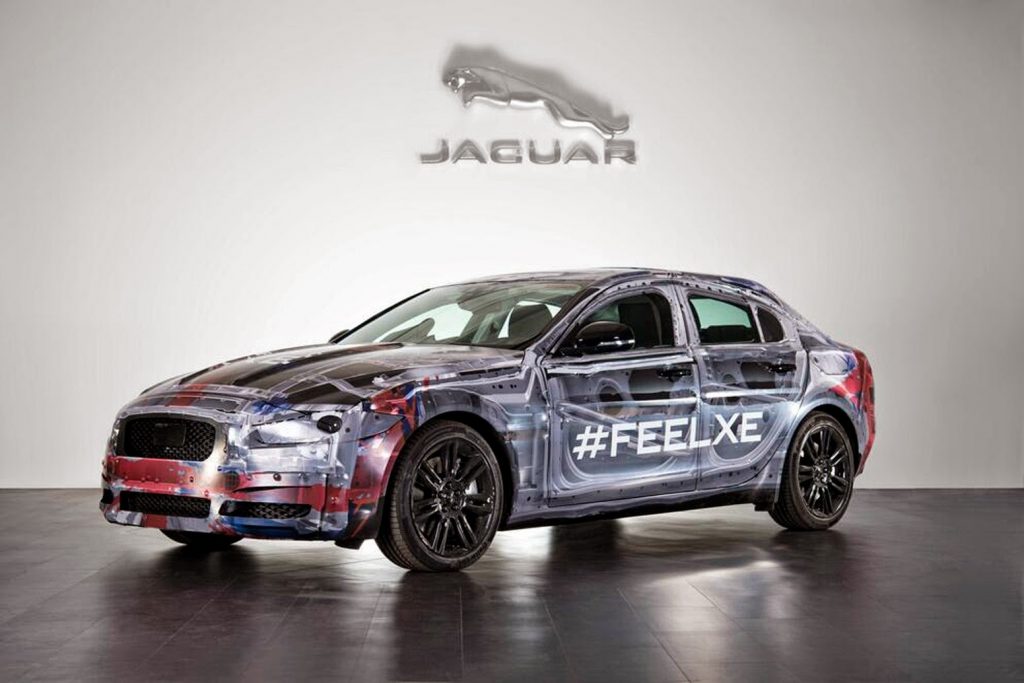 Every XF model comes with dual front, side and side curtain airbags, ABS, traction and stability control systems, an emergency brake assist system and a valet mode that limits the car to low speeds. The XF will feature a vast array of customizable options for the interior and the new seats promise to be more supportive.
The entry level model will pack a 2.0-litre turbocharged engine which pushes out 240 horsepower but you also have the choice of the awesome range topping 5.0-litre supercharged V8 that pushes out 470 horsepower. This will allow the sleek sedan to hit 100km/h in just 4.5 seconds. After the massively successful F-Type I can't wait to see some of these new machines on the road.