It is not often that you get to drive a car with as much presence as a Bentley but the opportunity was given to me last week when I had the whole day to play with the extremely impressive Continental GT V8.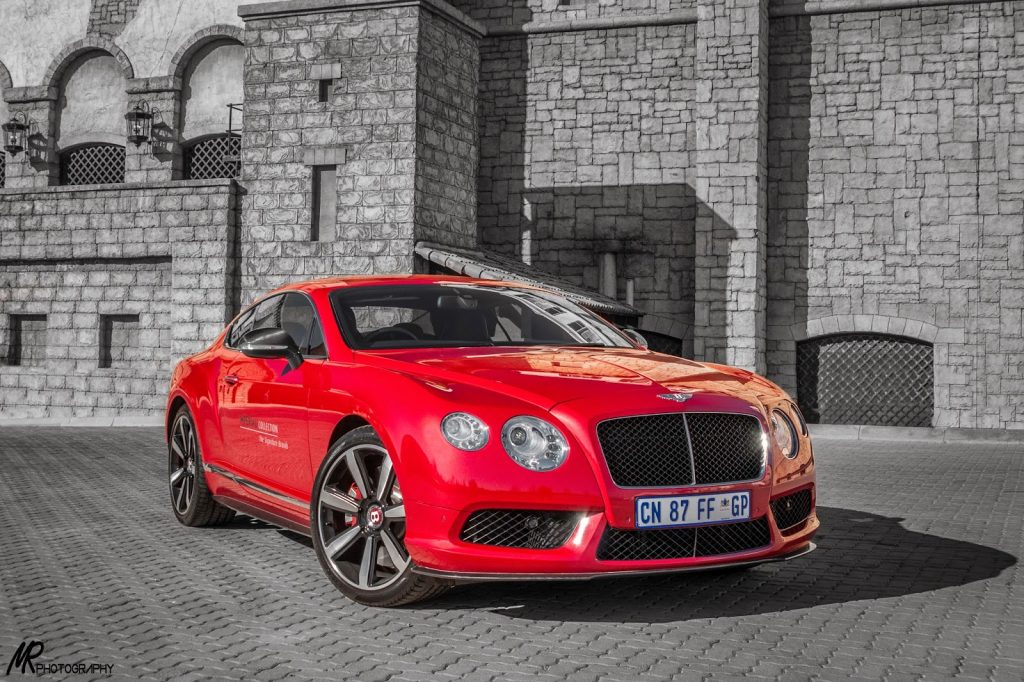 As you get into the car you are greeted with opulence. The quality of finish inside the car is immaculate and precise. The centre console is so simple and clean that you are not overwhelmed at all when working things out for the first time. In the back of my mind I always thought of a Bentley as a older man's car or someone who is not after sound and/or performance but boy was I was horribly wrong.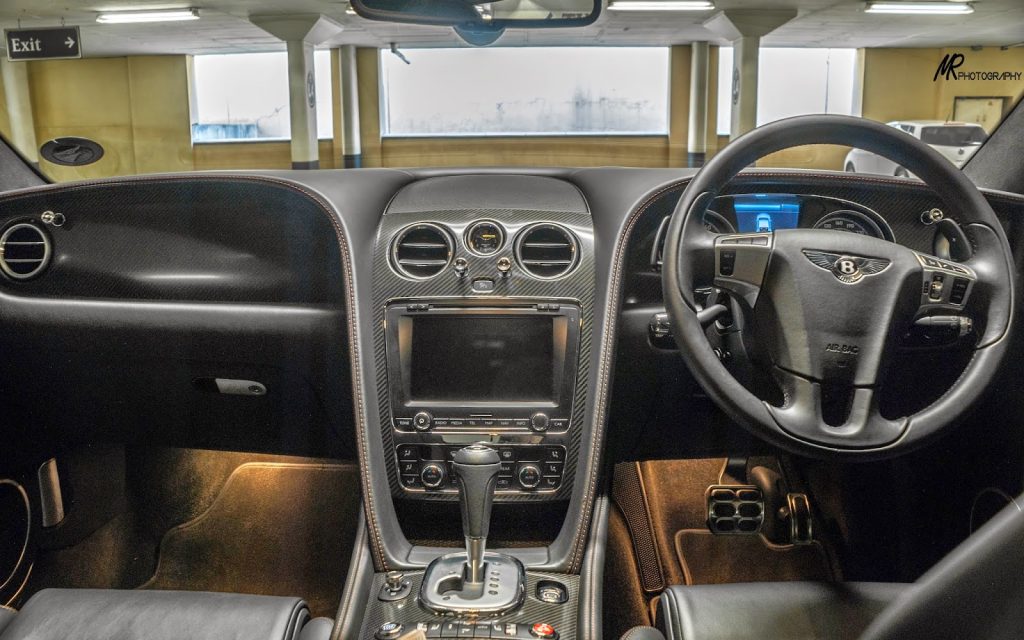 The bark and gargle coming from the quad exhausts is simply epic and every time you accelerate hard, you will instantly feel that you are inside something special. The first couple of times that I gave it the beans I actually had a laugh to myself because it makes such a cracking noise. Now you not going to get the assault on the senses like you do in a Lamborghini but then again if you are after that, you are not going to be buying a Bentley in the first place. This car is a refined rocket and it will give many supercars a run for the money to 100 km/h.
The Continental GT V8 is powered by a direct-injected 500 hp turbocharged 4.0-litre V8 which is also found in the Audi S8 but the noise it produces in the Bentley is just right. 100 km/h comes up in a respectable 4.6 seconds but it feels a lot quicker since you are in a 2300 kg machine and the top speed of 300 km/h must be one bonkers sensation (no I did not test this). When you push the pedal the V8 emits a strong burble and as the rev's reach the 3000 rpm range it really turns into a hardened growl but the magic happens when you hit 5000 rpm. It is shouting at the top of its lungs and believe me when I say people move out your way very quickly when they hear this tank roaring up behind them.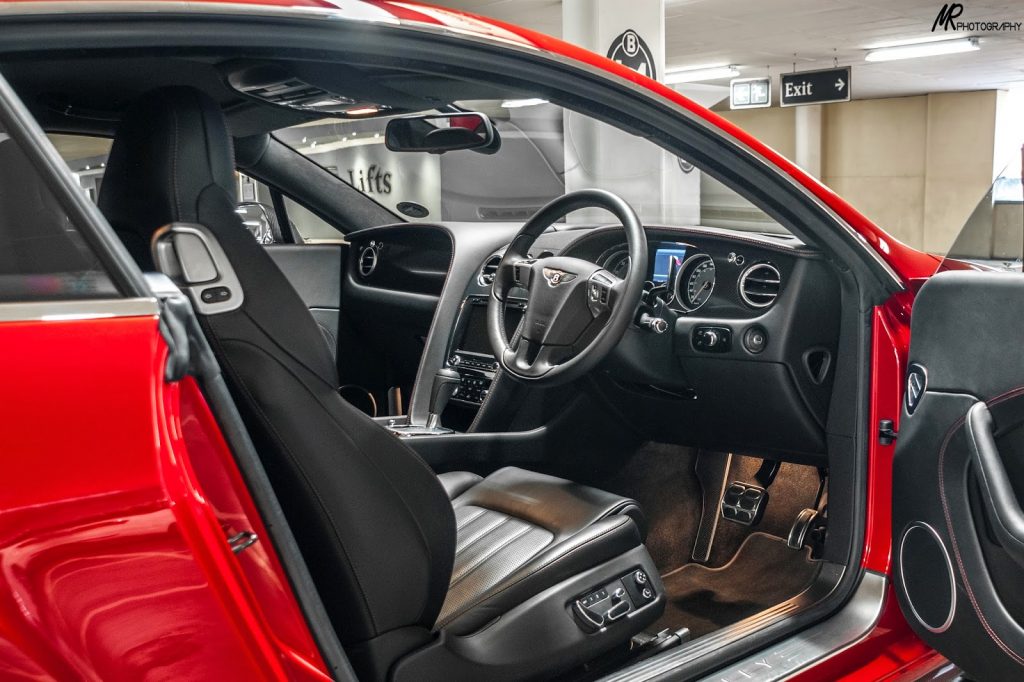 The GT V8 is fitted with their eight-speed gearbox which is not only more economical, but also allows you to shift faster than the ZF six-speed in the W12. This is really nice when when you want to give it the beans past someone and it is already in the correct gear. Another bonus was the four-wheel-drive system which you can feel if you tap the loud pedal a bit too much around a bend. I was testing the car on public roads so I could not push the limit like you can on the track but you can certainly feel the four wheels pulling you into and out of the corner which gives you so much more confidence behind the wheel of this big car.
Not pushing it too hard? Well it has cylinder deactivation and it is so good that you do not notice the dropout at all. How did they do this? Well it is really an impressive bit of kit because if the car decides to deactivate four cylinders, you are essentially driving a 2.0-lite V4 Bentley but the sound has not changed? That is because the clever engineer chaps installed extra flaps to reconfigure the exhaust, and active engine mounts to control the vibrations.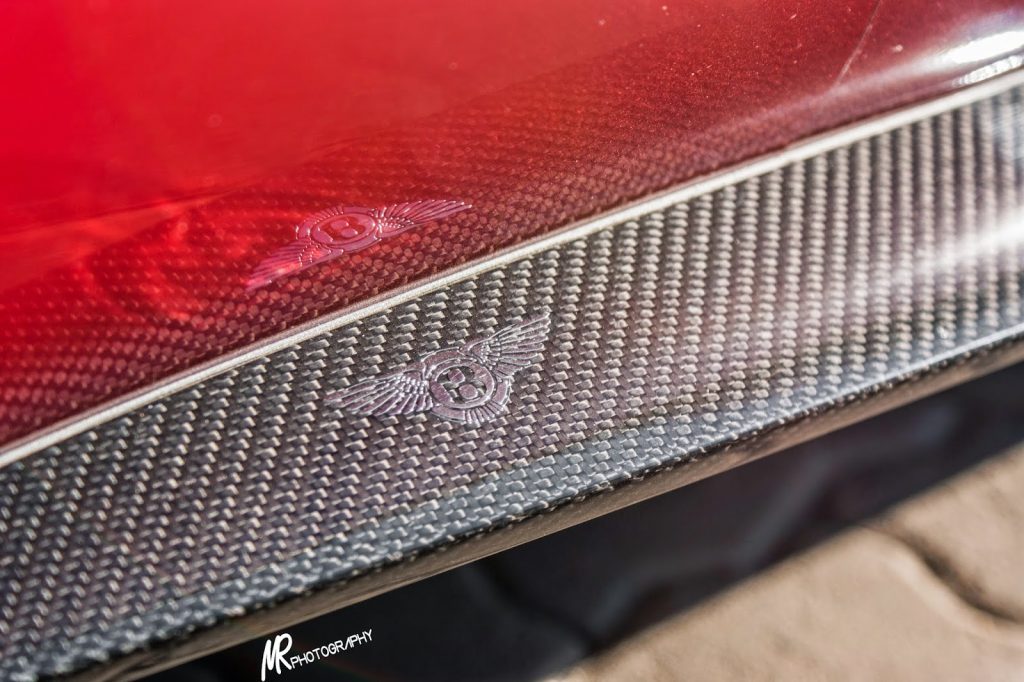 Bentley went for the subtle approach when they modified the cosmetics (compared to the W12) but in my opinion it really works. Red 'B' badges, double-oval exhaust pipes, new lower-front bumper design, black gloss mesh grille and with the optional carbon exterior pack fitted, this looks fantastically sporty. This example had the carbon interior finish which gives it a more sporty feel compared to the traditional wood finish and on the exterior, it had the additional carbon package which for me really gives the car a lot more presence.
This car is fast, refined and properly crafted. Don't expect to go hooning around in a car like this but do expect to be very suprised by the pull of that twin-turbo V8 in a straight line. This is a cracking Grand Tourer!
PRICE:
Continental GT V8 Coupe – R3,450,000 (base price)
Continental GT V8 Convertible – R3.750,000 (base price)
Thanks to Imperial Collection and Bentley Motors South Africa for giving me the car for the day, it was how a Friday should be spent! Marc Rudman from MR Photography took some cracking pics of this stunning Dragon Red Bentley Continenal GT V8 and the full album can be seen on Facebook here.