Insane Golf R400 Concept Headed For Production
It seems we are living in the best era for the hottest of hot hatchbacks. The benchmarks for hot hatch backs like the Ford Focus ST and Volkswagen Golf GTI still exist but when the Mercedes-Benz AMG department comes along and messes with the hot hatch battle with their absolutely insane A45 AMG then there needs to be retaliation. Volkswagen shared some shots a while back of their absolutely tremendous looking Golf R400 Concept and seems they are going to put it into production as the most hard-core variant of the golf and to compete with the A45 AMG and Ford's Focus RS.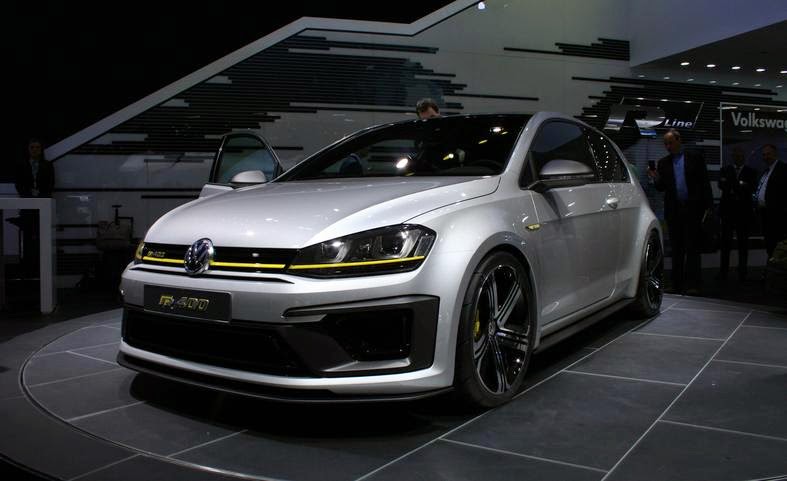 The car is set to receive the turbocharged 2.0-litre four-cylinder that is fitting in both the standard GTI and the R but this time it will be pumped up to the tune of 395 horses. This is 35 horsepower more than the A45 AMG and with the 0 to 100 km/h time expected to be a full second faster than the R (4.9 seconds) which means it will be about 0.7 seconds faster than the current benchmark of 4.6 seconds. So with a sprint time of 3.9 seconds, you would expect some weight to be shed and you would be correct because the Golf R400 will feature plenty carbon bits and pieces. The best news? The styling of the production car will remain virtually untouched compared to the concept and I think this is the best looking Golf ever made. I cannot wait to see one on the road but to be honest I don't think we will see too many. The Golf R costs about R550 000 if you choose some decent options and because the R400 is do much more bonkers, I would expect to see the price tag exceed the R650 000 mark which is absolutely insane for a hot hatch. For the less performance focused individuals you can always gran your self a used volkswagen GTI for a fraction of the cost and have almost the same amount of fun.