McLaren's 'Bespoke Project 8' For Sale As A Set
McLaren Special Operations (MSO) was put to work by a client of McLaren Newport Beach to have two highly customized McLaren 12C's. He wanted both the Coupe and the Spider so he asked for them to have the same spec and customization except now he wants to sell both of them. They are known as Bespoke Project 8 and McLaren Newport Beach has been tasked with selling them to someone who is looking for something a little bit special. The original owner has asked that they sell them as a set and Newport Beach say they are up for grabs for $688 888 which is an insane price considering when they were new, they each had a sticker price North of $500 000.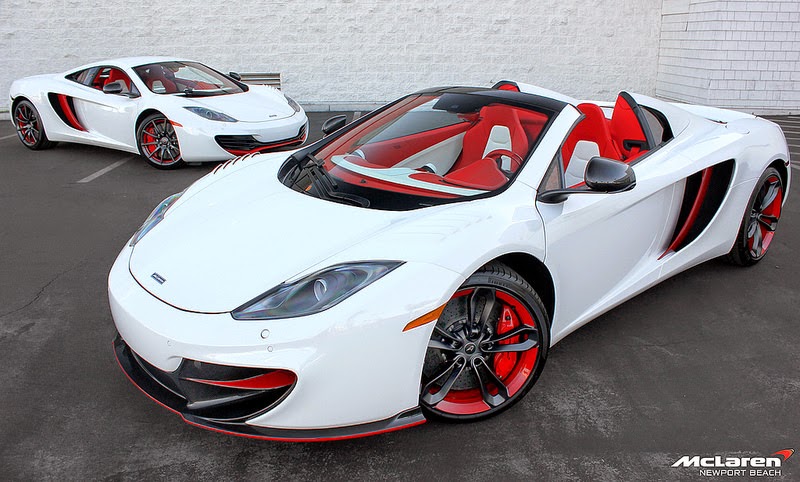 As you can see, regular carbon fibre wasn't enough, all the carbon on both Project 8 12C's is tinted red inside and out. From engine bay covers, to front splitter, to rear diffuser, all bespoke by the talented team at MSO. The red didn't stop there as red leather was fitted throughout the interior. Where there isn't red, there is white leather with color-matched contrast red stitching. The lining of the footwells, door sills, rear cabin area, and roof were fitted with red alcantara as well. These are heavily customized Mac's and I am quite sure there is someone out there who by chance is looking for a set of 12C's to add to their collection. Full album of these cars can be seen here.