This past Sunday Rogue Rally took over the Red Star Raceway in Delmas for the annual Rogue Rally track day and driver training. The track day acted as a warm-up for the supercar rally, which will see a collection of supercars worth over R100 million travelling the 2800km from Sandton, Johannesburg to Franschoek, Cape Town.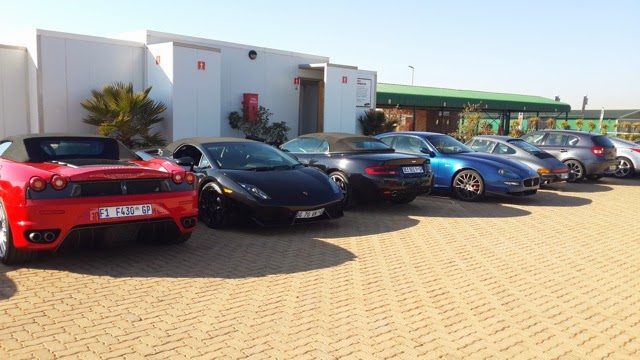 During the track day drivers received training from the Pablo Clark Racing team, which included Jaki Scheckter, former South African Formula Ford and US Barber Dodge Pro Series Champion, Jason Campos, winner of the F1600 championship in 2013 and Gennaro Bonafede, a racer for the Audi Sasol racing Team to name but a few. Pablo Clark Racing is owned and operated by Ian Scheckter, six times SA Drivers champion and the brother of South Africa's sole F1 world champion, Jody Scheckter.
The training provided by Pablo Clark Racing will equip the drivers with the skills and techniques needed to navigate the challenges posed by the special stages that the drivers will encounter along the Rogue Rally. These special stages include track days, gymkhana, a hill climb, high-speed runs, as well as a street race.
"We insist on the driver training for all the Rogue Rally drivers to ensure optimum levels of safety while handling the supercars during the various stages of the rally" said Mark Castel, CEO of the Rogue Rally.
Some of the supercars that were in attendance at the track day included a Mercedes SLS, Ferarri 458 Speciale, McLaren 650s, Aston Martin V12 Vantage S, Aston Martin DB9 and a Lamborghini Superleggera among others. The track day was a great opportunity for the drivers to really showcase what their cars can do and proved to be an adrenaline filled warm up for the Rogue Rally.
There are still 4 entries open for this years Rogue Rally! For more information on how to enter and what you need to qualify please email info@bam.co.za
You can also follow the Rogue Rally on Facebook at www.facebook.com/roguerally and on Twitter @RogueRally #RogueRally.