Today Toyota introduces the GT 86 CS-R3 which is an evolution of the road-going GT 86 into a full blown rally car which will be seen in action next month at the ADAC Rallye Deutschland.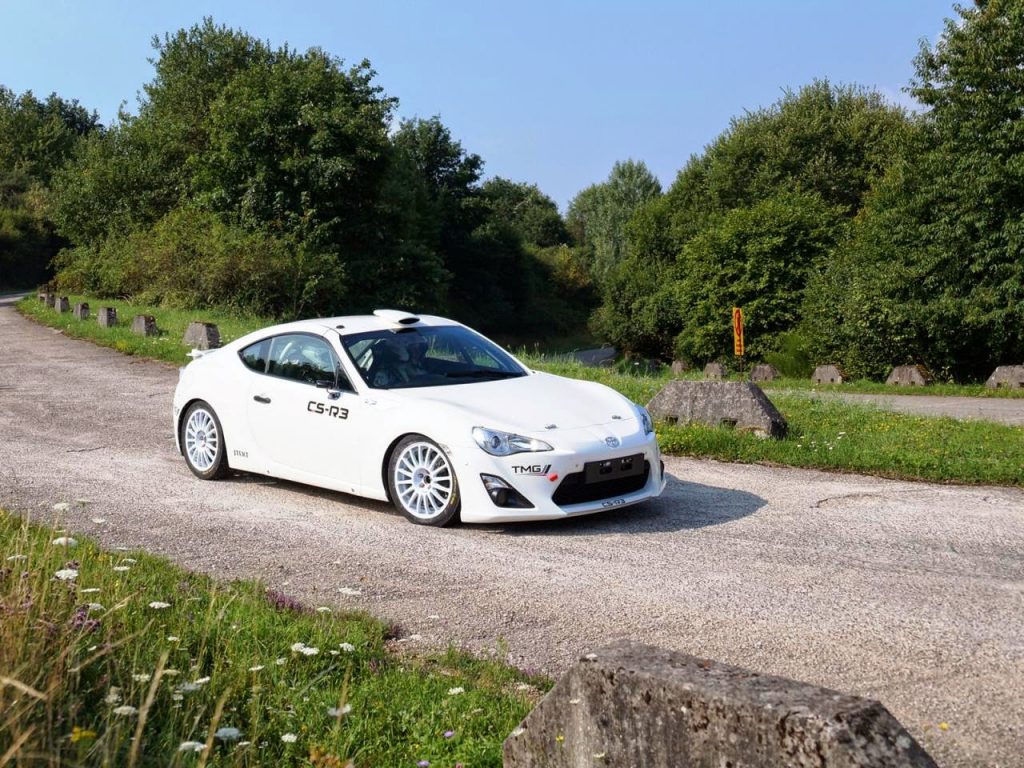 The horizontally-opposed four-cylinder 3.0-litre boxer engine got a slight power bump from 197 hp to somewhere between 240 and 250 horses. This was done by modifying the engine's software and tinkering with the cam-lift and compression ratio. This power is channeled to the rear wheels via a 6-speed sequentiak transmission and a limited-slip differential with variable ramp settings. HJS have fitted their racing exhaust and exhaust manifold, MacPherson front, double wishbone rear suspension and some 17″ OZ wheels complete the package. This CS-R3 version weighs just 1080 kg which is a decent amount lighter than the stock road car (1275 kg).
Customer deliveries will begin in the first quarter of next year.