People judge cars the same way they judge other people—by the features of the face. Cars with headlights that look like slits, massive grilles, and air intakes that are set wide apart, are seen as masculine, mature, and dominant. By comparison, cars with big windscreens and rounder headlines are seen as feminine, submissive, and even childish.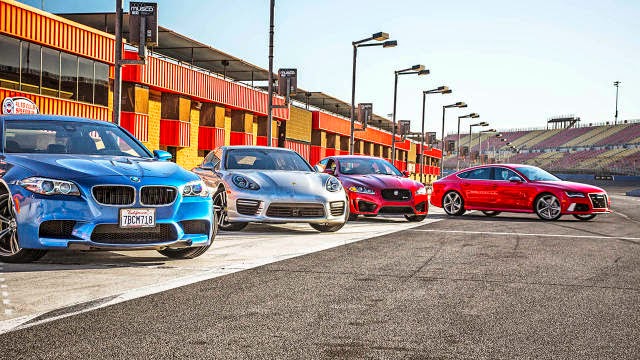 These attributes are seen as the attributes of the owners or the drivers themselves. Just by looking at the cars, other people perceive what your personality might be. For example, research suggests that some of the cars perceived as angry cars are the Chrysler Crossfire or the VW Sharan. The Volkswagen Beetle is perceived as the happiest car, and the Toyota Aygo is the most childish. These are but a few. Here are some other cars that might be perfect for your personality:
Elegant and Classy
Exude class and emerge from a Rolls Royce. The ride is so smooth there is no way you'll be spilling your champagne while you drink it inside the car. The car is so fast you can get to wherever you're going in no time. If you have the money, then go for it! Nothing says royalty or VIP quite like a Rolls Royce.
Bohemian
You got a flower tiara on your head, complete with sundress and leather sandals, you are a real bohemian. Love, truth, justice, and peace are your rallying cry. A Volkswagen Minibus is perfect for you. It can pack a guitar, sleeping bags, tons of pillows, bongos, and five of your closest friends. This baby will carry you and your friends as you hop from music festival to another, on a grand road trip.
Task Manager
An SUV will suit you best. This car will get you places you need to be, bring everything you'll need to have, and be as multitasking as you are. It can carry all the papers and materials you need for your presentation, or all the balloons and gifts for that party you are organizing. It is a monster of a car and you are its master. You command and it obeys.
Careless and Reckless
Get yourself a station wagon right away! Keep those feet apart so you don't stumble and fall. Have the salesman install some airbags as you are as accident-prone as a sharp curve in a narrow cliff road. A station wagon will serve as your knight in dull armour. Rest assured as a knight in shiny armour has not faced any battle yet and will not adequately protect you.
Adrenaline Junkie
A race car, of course! You love the harsh cold wind on your face. You hate traffic stops and the yellow traffic light means "Go faster!" for you. However, keep the adrenaline in the race track and not on the city roads. You might get a speeding ticket and penalty points on your licence. But then again, why would you need driver's licence when what you actually want to do is skydive to your destination anyway.