Lamborghini Asterion Leaked In Magazine Pictures And Hybrid Hypercar Could Be Revealed Too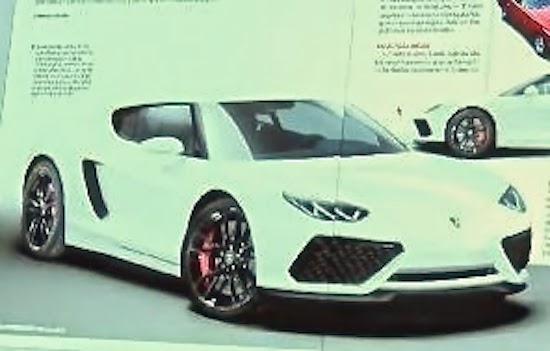 We already know that Lamborghini are planning to introduce a new concept model next week and we have even seen a rendering done of what might appear in Paris but now it seems there has been a leak and we have the first 'image' of what we can expect to see from the Italians. The name Asterion has been registered with a strike-through / thunderbolt through the letter 'o' which could mean that it is hybrid (Greek mythology name for hybrid between man and bull). In the very grainy images, we can see that this car matches the profile of the one teased and it looks a lot better than the rendering we saw earlier today.
Autoblog.nl are also claiming that a very "reliable Lamborghini source" has mentioned that there will be second car presented at the Paris Motor Show which will be positioned above the mighty Aventador. Could Lamborghini be bringing a hybrid hypercar to tackle the P1, 918 Spyder and LaFerrari? I sure hope so! It also could be the Aventador SV but I won't be disappointed with either!