I've always placed a certain amount of value on 'being different', the idea behind this being that uniqueness is a cornerstone of us Homo Sapiens. It is perhaps this deeply philosophical topic that influenced the immense joy I felt last Christmas – not due to the festivities or carols – but because Christmas was the day I took delivery of my new Renault Megane RS RB8 (quite a mouthful, isn't it?).
So how, you may ask, does uniqueness have anything to do with my new car? Well, in a country where Renault is far from the last word in reliability or premium products and GTi's are a dime a dozen, you may be forgiven for thinking that I'd taken the pursuit of being different a step too far. But, after 8 months and many happy memories, I am here to make a case for my mademoiselle.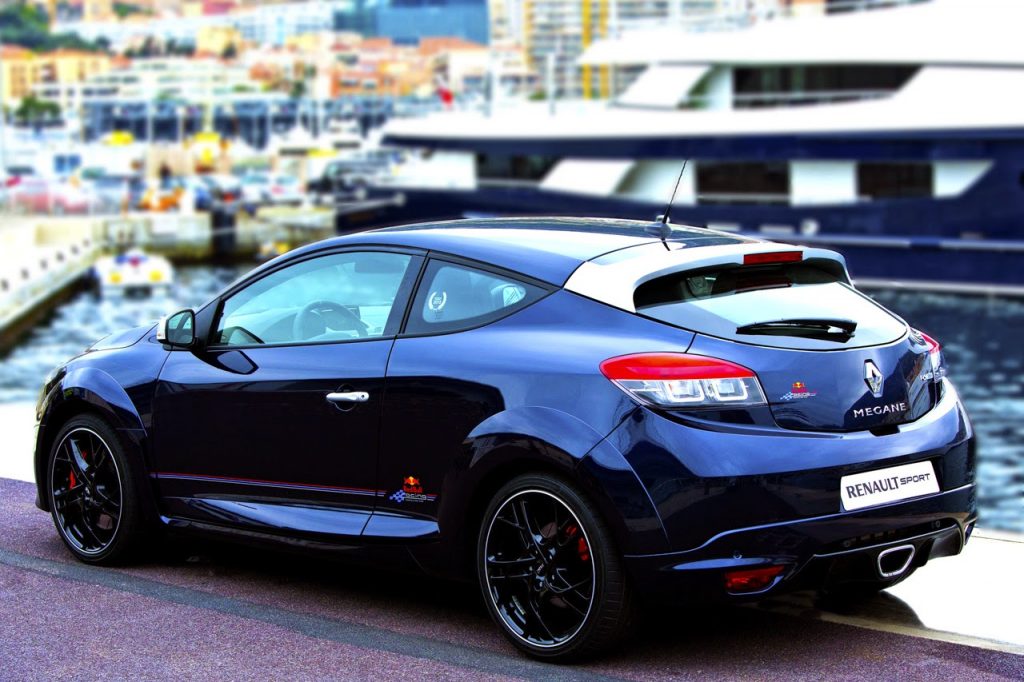 The truth is this – yes, a Golf GTi is common for a reason. It is perhaps the prototypical all-rounder, especially for someone who demands a certain level of performance but also needs to put kids in the backseat, endure traffic jams and do all of that with typical Germanic efficiency and quality. Yes, my unashamedly French Renault is not half as well put together as the Golf, nor is it anywhere near as comfortable. Yes, there are more powerful and more modern hatches aplenty at the moment. And yet, none of this makes a modicum of difference to me, because at the first sight of a challenging road, tight hairpins and off-camber corners I know exactly why my money went where it did. No other hot hatch on sale covers ground in the real-world the way a Renaultsport Megane does – that is, freakishly quickly and in a manner that engages the driver in every process. I'm not going to indulge the power war arguments that seem to plague every motoring forum of late, but it's safe to say that nigh-on 200 kilowatts, a locking differential that defies the physics of what a front-wheel drive car is capable of and a chassis that is endlessly adjustable are enough to keep most keen drivers sufficiently occupied. My car has seen its fair share of track time thus far and, other than pleasantly surprising a fair few other drivers, it has performed faultlessly where other hot hatches would have long reached their limits. This has been said before (by a man named Chris Harris, haven't heard of him) but the R.S. badge really does suit the Megane in the same way it does a 911. Suddenly it becomes clear where the cash has been spent, and why Renaultsport offerings have won so many performance shootouts and magazine tests; it's the engineering that gets pride of place – driving first, and everything else takes a back seat.
I'm not for a minute suggesting, however, that this is what most motorists, even ones owning some fairly quick machinery want out of their daily transport; most could not be bothered by Perfohub suspension or limited slip diffs. But it is, crucially, why I am in love with a tonne-and-a-bit of French metal, and this raises a rather important point – far more important than my babbling affection at least. Modern cars, and hot hatches in particular, are so competent and serve so many different purposes that there really is a flavor for all taste buds.
Step out of an A45 AMG or RS3 and, all dynamic shortcomings – of which there are a few – aside, it's genuinely hard to believe that something sharing most of its body panels with a diesel hatchback can accelerate in such an explosive and frankly absurd manner.
Likewise, the fact that a delicious six cylinder soundtrack and performance that would have been the reserve of very serious sports cars just a decade ago can be had for less than half a million rand in the shape of an M135i is both shocking and pleasing. Jump to the other end of the spectrum and the Ford Fiesta ST is widely regarded as one of the most entertaining cars at any price point, let alone at the relatively meager amount Ford asks for one.
Herein lies the crux of my deeply rooted affection for hot hatches. All petrolheads have dreamt of owning a Ferrari, a Porsche, a Lamborghini, but how many of us are fortunate enough to afford one? Hot hatches show us that life, kids and finances need not get in the way of our lust for driving pleasure. More importantly however, their relatively affordable price tags (okay, maybe not the A45) and practicality mean they are a gateway to performance motoring, a stepping-stone in our pursuit of performance.
I may sing the praises of the Megane vehemently, but the truth is that there will always be ten others defending their chariot of choices just as proudly, and yet despite countless disagreements and the sort of brand-bashing that only takes place in passionate motoring discourse, ultimately it's the thrill of driving that we all want.
Perhaps I'm not that different in my Renault after all. Fancy that.
Submitted by: @SuperMo22