The Mental Liberty Walk Lamborghini Aventador Is Complete
A few months ago, we got a teaser from Liberty Walk regarding their tuned Lamborghini Aventador and in true Liberty Walk fashion, it is outrageous.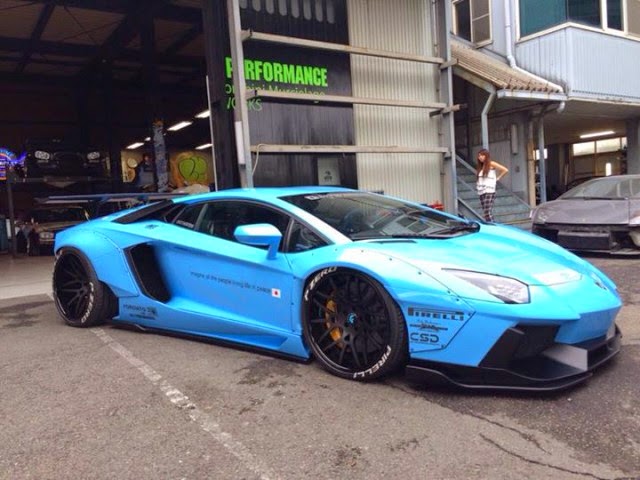 This blue example actually started out life as a limited LP720-4 50th Anniversario and it now looks completely bonkers. We have seen so many kits for the Aventador in the past but this is the widest and most outlandish of the lot. All of the new parts are made from carbon fibre which means it is of high quality but what makes it even more spectacular is the upgraded exhaust they put on the car. This car sounds completely mental!