Novitec Spofec Brings Out Dark Side Of Rolls-Royce Ghost
The Novitec Group has added another division to their enterprise called Spofec and it is dedicated solely to Rolls-Royce machines. Spofec has unveiled its maiden project based on the Ghost and it looks fantastic. There are a number of cosmetic upgrades such as; aerodynamic body parts, new front bumper, new rear bumper with lip spoiler and a set of 22″ alloy wheels.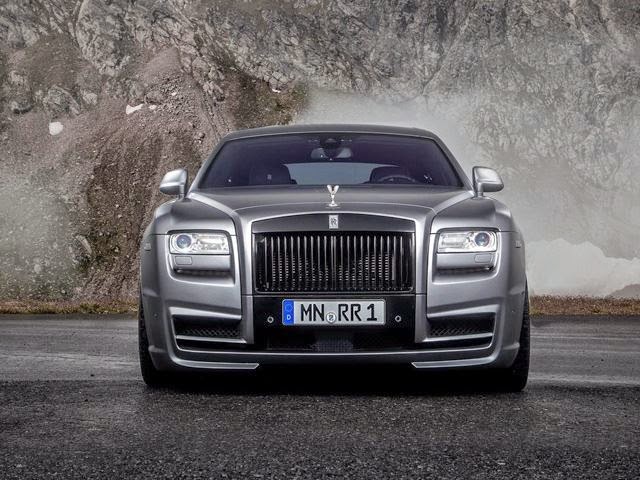 In terms of the power, there are two upgrades available. The N-Tronic boosts the output to 685 horsepower while the V-Spec performance kit goes all the way to 708 horsespower. The new 0 to 100 km/h time is now a VERY impressive 4.4 seconds and can go all the way to a limited 155 mph. This is one mean looking luxury limo.