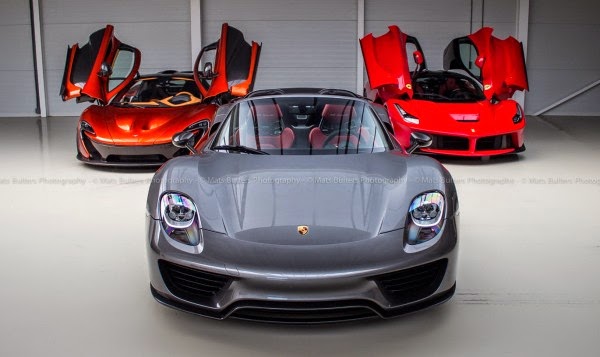 Instagram user and petrolhead @salomondrin, has managed to gather some serious machines for what will be one of the coolest videos about the 'hypercars' ever made.
He recently posted on his Instagram account that he had found someone willing to bring their LaFerrari for filming which completed the requirements he was after.
"And we did it!!! Big THANK YOU to my boy @thegoldenjew22 for locking the LaFerrari! Now we got it ready to go for our BIG 5 video!! @paganiautomobili Huayra – check @porsche 918 – check @mclaren p1 – check @ferrariusa LaFerrari – check @koenigseggmotors One – waiting on Thanks @gonzal022 for the sweet as picture! I can not wait to shoot this video! For those of you who don't know me, I produce movies for TV, so this video will be beyond epic!!! Now back to closing all the sponsors!!! What a MONDAY!"


To sum it up, he has managed to secure a McLaren P1, a Porsche 918 Spyder, a Pagani Huayra, a LaFerrari and is working on getting the Koenigsegg One:1 (but I doubt this would happen). I cannot wait to see what happens!