The new Panda made its debut in early 2012 – and the off-road-focused Trekking (two-wheel drive but with enhanced traction control) and 4×4 followed later that year. Now FIAT says it's time for an even tougher version, hence the resurrection of the Cross.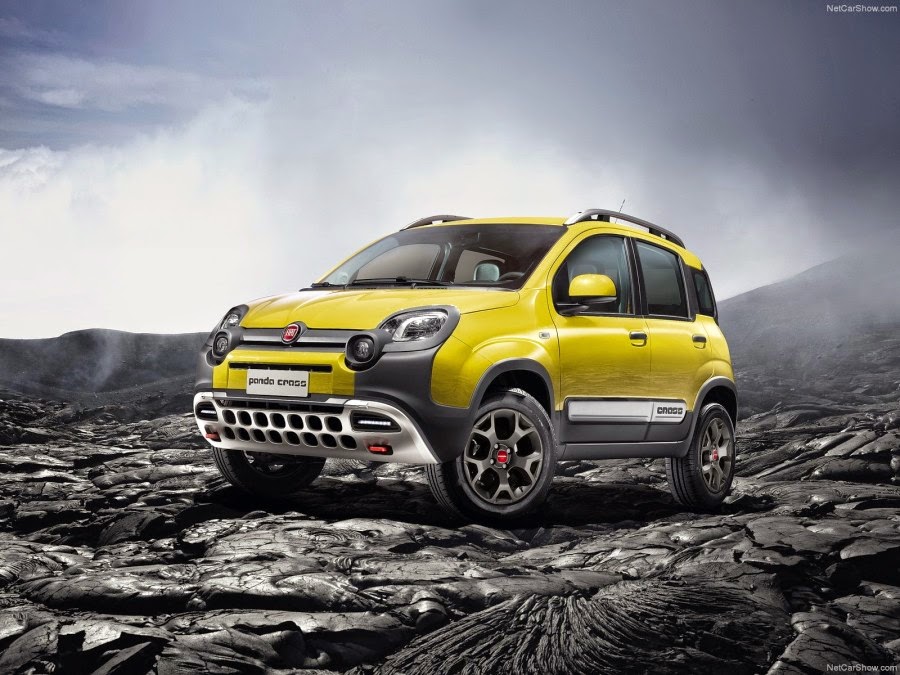 To make their 2015 Panda Cross, FIAT's engineers have beefed up the popular 4×4 city car with some rough, tough styling and impressive extra capability to make a beast that's as much at home in the wild as in the streets.
U.S. drivers have never gotten the FIAT Panda in North America, yet the little city automobile has actually stood for the entry level into the FIAT assortment in Europe given that 1980.
This vehicle is the agile SUV that's easy to handle in city traffic but has the spirit and equipment typical of a 4×4 SUV of a higher category, as demonstrated by the adoption as standard of both the 'Torque on demand' transmission system – it activates automatically as required, so you can tackle any situation with complete cool – and the ESC (Electronic Stability Control) system complete with ELD (Electronic Locking Differential) function. This provides additional assistance while driving and setting off on slippery terrain.
Short overhangs and low weight have always played to the Panda's strengths off-road, but the Cross takes that to a new level with an automatic electric locking differential which gives full-time all-wheel drive when required, a seamless 4×4 mode when slip is detected, plus a hill-descent mode like a Land Rover's. A 'Terrain Control' dial in the cabin controls the drivetrain's behavior.
The Panda is likely never to have its rubber touch down on U.S. soil, but the basis of its construction may be used within Jeep's lineup in the future.
Source: FIAT USA of Newport News