Dodge Viper ACR Edition Revealed Before SEMA 2014
Just last week we saw a rendering of the Dodge Viper ACR Edition set for SEMA 2014 and now we get some official pre-show shots. This is the range-topping, high-erformance, stripped down version of their epic SRT Viper and it looks fantastic!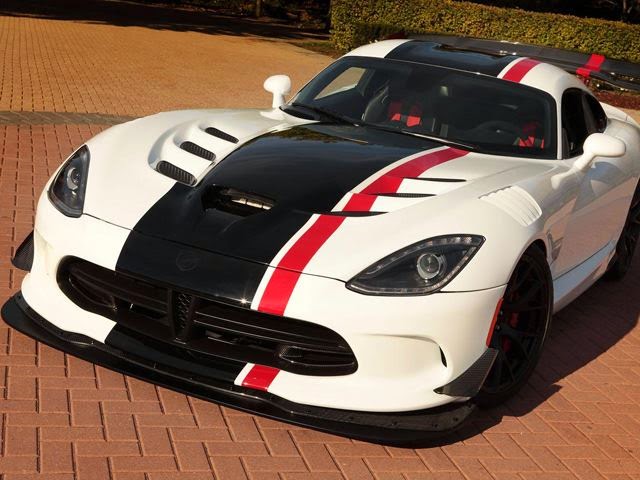 You immediately notice the plethora of performance upgrades such as the carbon front splitter with winglets, the huge rear win, some 19″ black alloy wheels and of course the typical ACR paint job. No power figures are known yet but stay tuned because SEMA is around the corner which means plenty mean machines are going to be revealed!