Dodge Viper SRT10 ACR Roadster Ruined In China
The Dodge Viper SRT10 ACR Roadster is one of the fastest cars around the Nuburgring but it seems someone from China has taken the car and ruined its angry aura with a couple of tasteless modifications.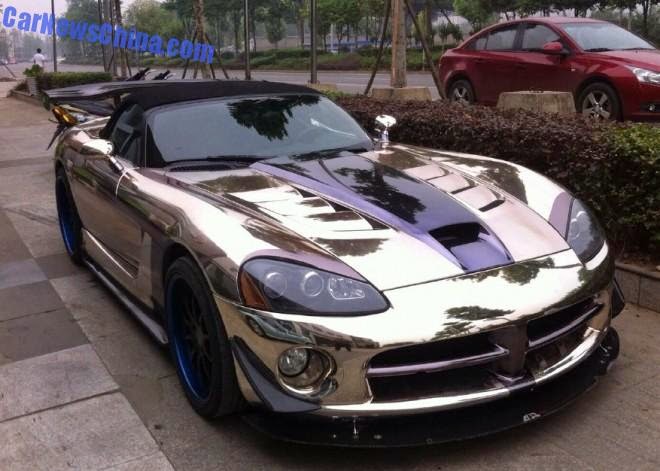 To begin with the car is chrome wrapped then they have applied the black racing stripe on the bonnet, tinted the windows, and slapped on some matte black and blue multispoke alloys. Dissapointed to see someone take such an epic car and do this to it. I hope it doesn't last too long because this car in stock form still takes your breath away.