New BMW M2 Renderings And Info Make Me Excited
The unveil of the 2016 BMW M2 is getting closer and new renderings and information has made its way onto the world wide web.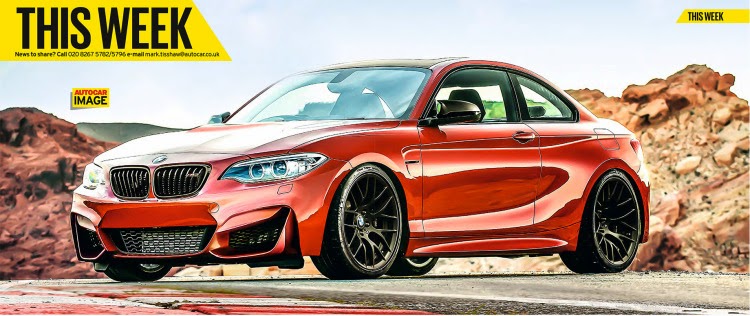 The new renderings are done by the team from Autocar UK and are based on the recently spotted test mules. The difference between the M235i and the M2 will be a uniquely styled front and rear bumpers, front wings, sills, boot lid and some lovely 19-inch M wheels.
Things we know;
Max weight of 1530 kg (lighter than M235i)
3.0-litre TwinPower 370 horsepower engine
0 to 100 km/h around 4.4 seconds (with DCT) which makes it 0.5 seconds faster than 1M Coupe
BMW may be making an xDrive version in selected markets
M2 Convertible will make its way to the market in 2016
Production begins November 2015