Never nice to see but it does happen and it has happened. A rare silver Ferrari F50 has been severely damaged in the UK, near Silverstone racetrack. The car was apparently worth more than £850,000 and was the only vehicle involved in the incident.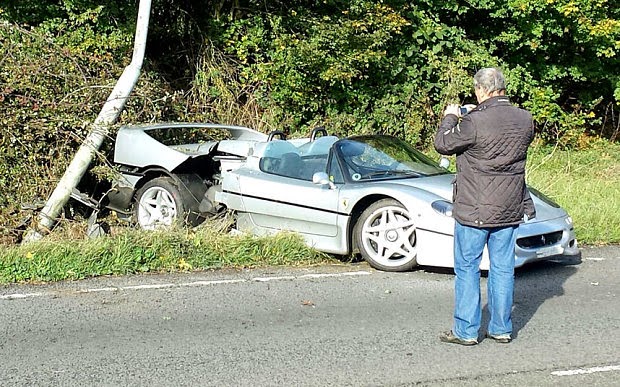 Onlookers stated that the driver appeared to lose control of the car after joining the dual carriageway and slammed into a lamppost causing heavy damage to the rear of the supercar. Only 349 of these stunning machines were made which could catapult this to the top of the list of most expensive single-car accidents in the UK. It will either be this or the incident inlvolving Rowan Atkinson and his McLaren F1. That F1 was repaired as far as I know but I am not too sure if this prancing horse will get the same treatment. Let's hope it is restored to its former glory as these cars hold a special place in any petrol heads heart.
There is some speculation going around that it was being test driven but this has not been confirmed yet but has been confirmed is that no one was hurt in the incident.
[Source and Photo: Telegraph]