Volkswagen Unveils Beefier XL Sport
Volkswagen has taken the covers off the XL Sport at Paris Motor Show and a lot of people are very happy. The regular XL1 still wants to be the most fuel efficient car ever made, the XL Sport comes with the world's most powerful two-cylinder engine. It originally comes from a Ducati 1199 Superleggera and produces 197 bhp which allows the XL Sport to hit 100 km/h in 5.7 seconds and go all the way up to 270 km/h.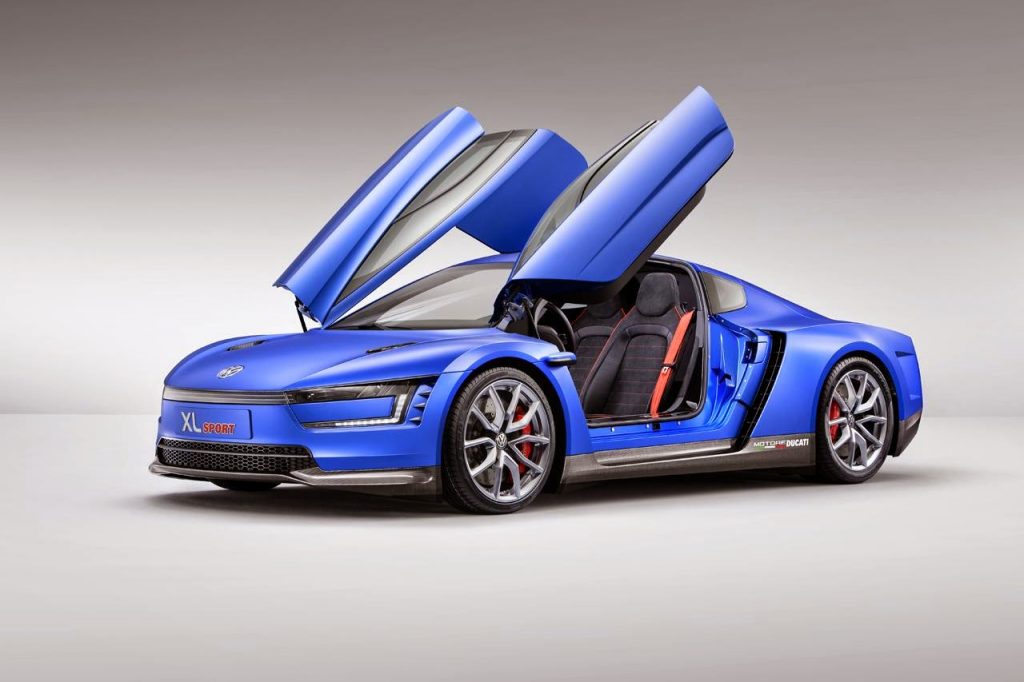 The engine revs all the way up to 11,000 rpm and coupled with a dual-clutch seven-speed gearbox, this must be rather fun to drive. Not much else has been said about the car but I am glad there is an alternative to the XL1.