Audi TT Sportback Concept Is A 4-Door 4-Seater TT
Audi has just presented its new TT Sportback Concept at the Paris Motor Show and it looks like they are on the money with this one. The study combines the new TT and Fastback concepts into a sporty looking A3-sedan-sized saloon.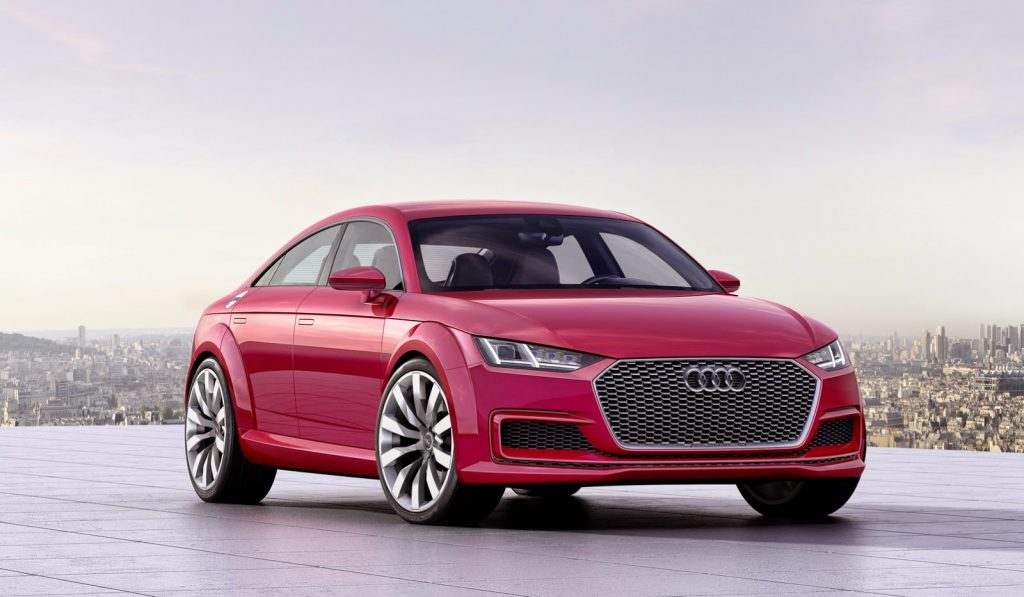 It is very obviously based on the TT but with one very big difference being that it has two additional seats at the back. Power comes from a 2.0-litre TFSI turbocharged engine producing a decent 395 horsepower. This means with the fast-shifting seven-speed S-tronig twin-clutch gearbox turning all four wheels from the Quattro system that you can hit 100 km/h in just 3.9 seconds. It seems to me that this is will go into production and it will happen sooner than we think. They have all the right ingredients so it is just a matter of the boss giving the green light.