Over the last 85 years, Ferrari has become a synonym to cutting edge car technology and design, to the point that even seeing any model of the vehicle in public can make you feel like you're witnessing a little part of motor history.
Still, even among the long line of tremendously successful cars, there are those that stand out – the ones that pave the road for future generations, shatter standards by setting new ones and capture the imagination of the entire industry.
And while it may be impossible to truly objectively reduce the long list of vehicles to a top five, here is a somewhat subjective, but still relatively comprehensive try to distinguish the most influential, most unique and simply most iconic Ferrari cars of all times: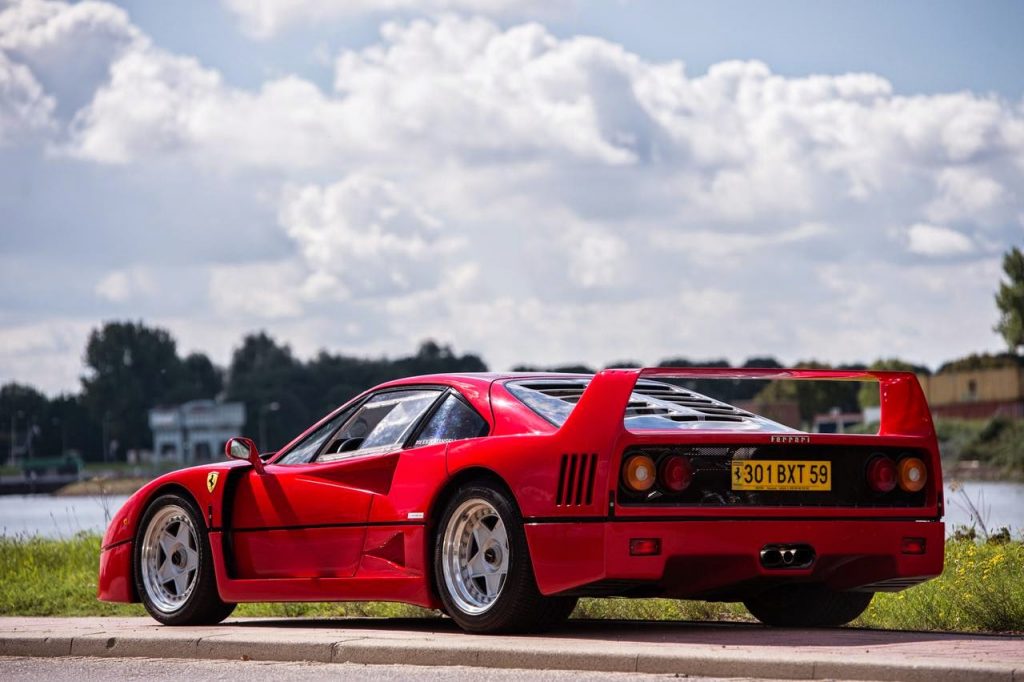 Ferrari 166 MM Touring Barchetta
It's not a comprehensive list of Ferrari's if a proper nod isn't given to the real classics – and the Ferrari 166 MM Touring Barchetta is just that. One of the early tremendously successful models, it epitomizes all that the legendary Italian beauty stands for – an open top two-seater with an absolutely stunning classic design, including a long raised hood and the signature vent, which is a trademark of the early day models.
The name literally translates to "little boat", and even though by today's standards not too powerful, the 166 MM runs on a 160 horsepower V12, the cars' aerodynamic and lightweight design ensures the good performance.
Unfortunately, if you've already started to picture yourself behind the wheel of one of these beauts, you're not in luck – today these cars are really difficult to obtain, most have been safely stored away in the garages of wealthy collectors.
Ferrari 250 SWB California Spyder
In the late 50s, Ferrari debuted the improved California Spyder, which benefited tremendously from a stiffer short wheel base chassis, among many other improvements, which led to a competition type performance ability.
Since Ferrari has always been heralded as a brand that produces cars with a competition pedigree, it's no surprise that this one was also able to stand its own – the 280 horsepower 2953 cc V12 engine packed quite a punch.
Still, the car was ultimately renowned for its maneuverability and comfort, making it a very popular and reliable choice, and helping it retain its value for over 50 years. Because of that, to get behind the wheel on one, you'll most likely have to fork out at least a few million. That is, if you manage to find a seller.
Ferrari 288 GTO
Few cars have ever managed to have such a thundering impact on the entire automobile industry as the Ferrari 288 GTO. When it debuted 30 years ago, it completely shattered the sports car world and became the new standard, which later came to be known as the supercar, or the hypercar.
It simply blew any even remotely comparable car models out of the water, sporting a 2.8 liter V8 engine with twin IHI turbochargers, intercoolers, and Weber-Marelli fuel injection, which made the adjusted theoretical turbocharged engine capacity just fit the Group B competition limit with 3,997 cc.
And yet still, even with the incredible craftsmanship and technological breakthroughs that not only allowed the car to come into existence, but paved the way for the F40 and even the F1 bolide, what really seals the deal for the GTO 288 might be its absolutely breathtaking appearance.
Ferrari F40
The F40 was meant to be a supercar that commemorates the 40th anniversary of Ferrari by getting back to the very roots of what made the company so special – raw power and beautiful design.
The cars relatively light weight of around 1,100 kilos, as well as its supercharged power output of 478 PS (471 hp) at 700 rpm gave the F40 unparalleled performance capabilities. In fact, it was the first road legal vehicle to c
rack the 200 mph barrier, beating its main competitors at the time, Porsche and Lamborghini models.
The car was an iconic symbol of a new era of Ferrari domination in numerous different racing competition categories and also saw a transition to the modern era Ferrari that we know today.
Ferrari F12 Berlinetta
Finally, it's only right that we end the list with the newest and (widely considered) best Ferrari model up to date – a real work of art, making use of all the latest technological advances that allow the car to achieve unprecedented power and efficiency levels, not seen in a road legal car ever before.
The creators at Ferrari didn't compromise on quality one bit – a whopping 729 horsepower 6.3 liter V12 engine, connecting to a seven-speed automatic transmission. Still, all of this humongous power is comfortably contained and you can actually enjoy a very comfortable driving experience on the road.
The car makers even managed to provide a pretty impressive amount of space for your belongings, so that you can place your coats, or your shopping bags behind the seats.
Author bio
Conan Hicks is a content strategist at Hornsby Mazda, the only car dealer in upper north shore of Sydney that sells the new Mazda range. The company also offers a great selection of used cars, sourced from owners who understand the importance of regular servicing.