Audi have revealed their Prologue concept which was designed to preview their future styling direction and although many are hinting at a possible A9 from this, it is slightly shorter than the A9. The designers added a wide single frame grille which is lower than the production models and this is flanked by Matrix laser headlights, gloss black front spoiler and some interesting diamond pattern air intakes.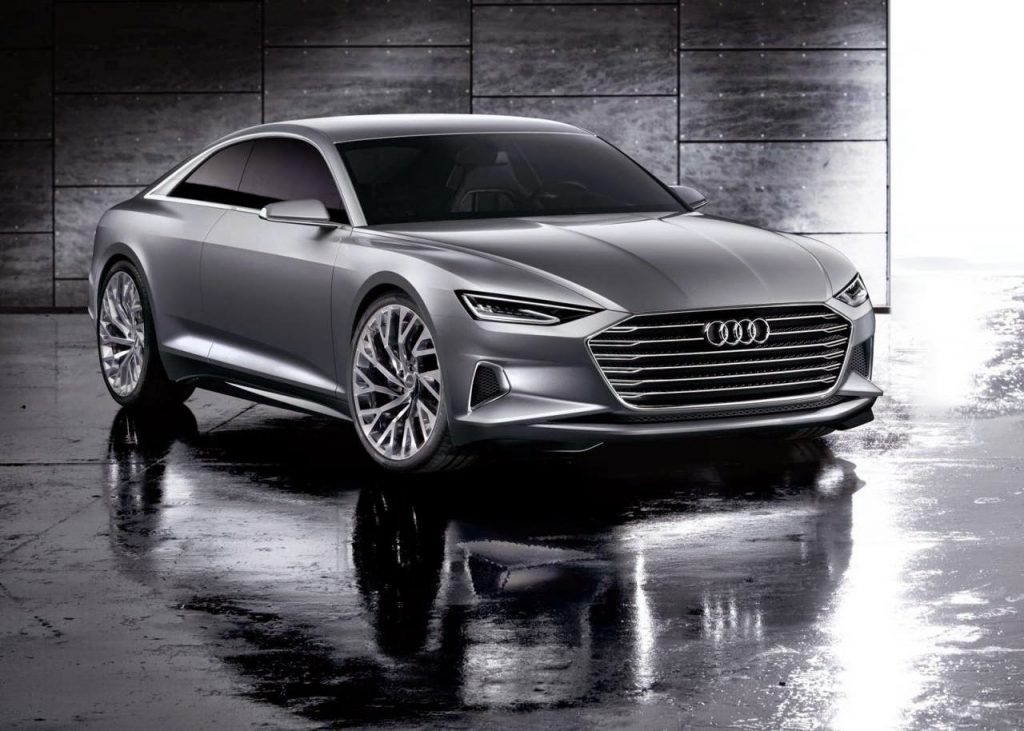 There is also a sculpted hood, wide fenders for the 22-inch wheels and there are no door handles. The handles are replaces with electromechanically-operated doors that open when touched. At the back there are three-dimensional taillights that stick out the bumper but other than that there is nothing special about the rear. Inside the car there is technology for days! It has a "butler" which identifies the driver by their cellphone and automatically adjusts the seat, climate control, radio and navigation to their preferences.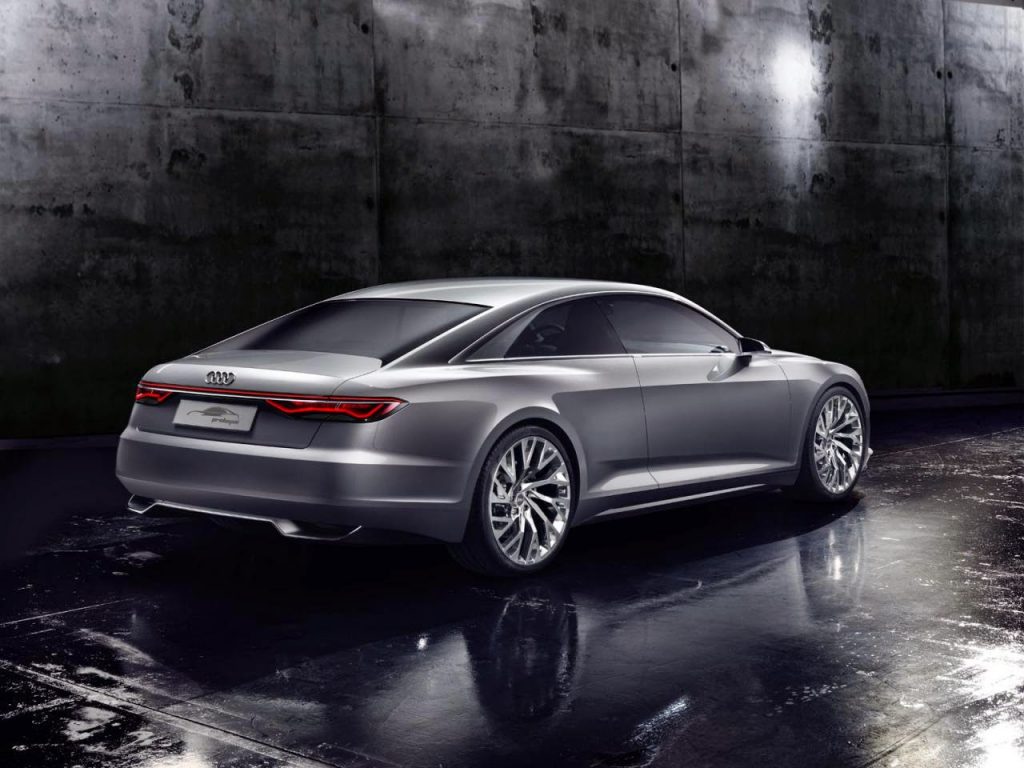 Power comes from a twin-turbo 4.0-litre V8 engine that pushes out 600 horses and 750 Nm of torque. This is connected to the brilliant eight-speed tiptronic transmission and quattro system which enables the car to hit 100 km/h in a blistering 3.7 seconds.