Josh Cartu Crashed His Custom BAC Mono In Budapest Tunnel
Gumballer, supercar collector and Ferrari Corsa driver, Josh Cartu, is well known for owning some of the best cars that money can buy. He took delivery of a custom BAC Mono about a month ago but it seems it was recently crashed in a tunnel in Budapest.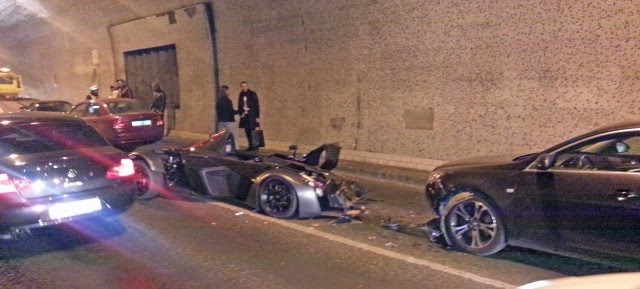 He posted on Facebook; "I'm fine, so is everyone else. Did my best to avoid the motorcycle that veered into my lane but tunnel was too narrow". Lucky there were no injuries because the front-end of the track toy has been destroyed. Just to refresh your memory, the BAC Mono is capable of a 0 to 100 km/h sprint of just 2.8 seconds and can climb all the way to 274 km/h thanks to a 2.3-litre four-cylinder Cosworth engine.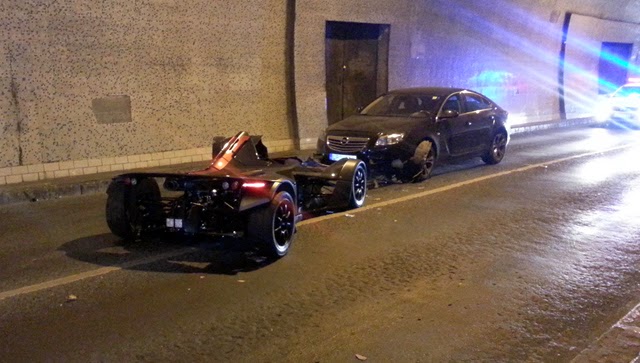 [Source: Jalopnik]