A lot of North American consumers have been incredibly hesitant with the idea of buying the FIAT vehicles, and this is large in part to because of the vehicles size. Where most people are looking to find a vehicle that provides great space and comfort, the FIAT has been targeting those who are looking for something cute, and something that puts features over comfort.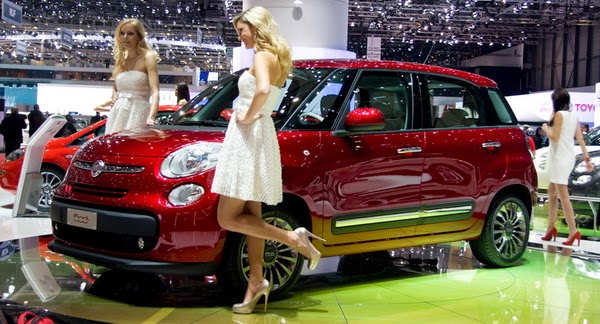 This was true for the FIAT models, until the 500 L came along. In an article that one mommy blogger wrote, she mentions a couple of features for the 500 L that made the decision to buy one a no-brainer decision. Here are a couple of features that can potentially sway anyone to buy a 500 L.
1) Even though it is a small vehicle, the fact that the 500 L in fact comes with a dual-zone air conditioner control is marvelous. Regardless of the fact it shouldn't take long to heat or cool up the small vehicle, it is always nice to know you can have the front be one temp, and the rear another, making everyone's ride comfortable.
2) Rear park assist is a new feature that many vehicles are offering these days, but it is nice with a small 500 L to have this feature to really make parallel parking into those super tight spots downtown or in the city—that much easier.
3) For just $1000 more, you can have a nice large power sunroof that will add a nice bit of comfort for those that enjoy the rush of fresh air.
Honorable mention: FIAT brand has always been known for their great audio systems, and the option for Beats audio system is definitely worth mentioning.
These are just a few features to consider with the 500 L, when you are looking for a compact vehicle that will provide you some sporty fun feel, but with a nice bit of space. There are other features that you can easily find out by visiting the FIAT homepage, but each person has their own interests when it comes to must have features, so what are yours?
Source: Pomoco FIAT