The LaFerrari XX Arrives This December With 1050 HP
The team from TopGear got the inside scoop regarding the track only version of the LaFerrari called the LaFerrari XX. It will be launched at the World Finals in Abu Dhabi early in December and it will be packing a massive 1050 hp making it 100 horsepower stronger than the road-going version and the most extreme production-derived car in the history of Ferrari.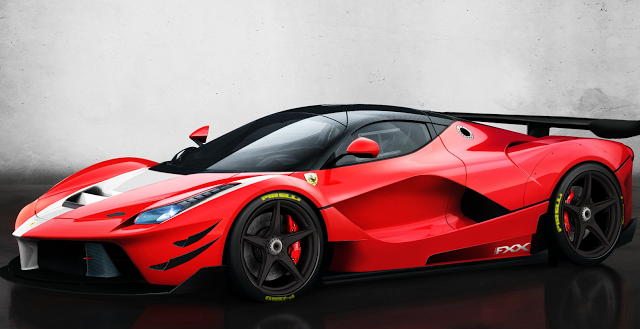 What makes this car even more exciting is that it has a 60 horsepower advantage over the McLaren P1 GTR which could mean it is quicker round the track but this will have to be put to the test. The added oomph comes from the V12 motor and not from the electric modules as these are said to produce the same 161 hp as before. Things we can expect from this car; slicks, active aero, bucket seat and of course a stripped out interior. Unfortauntely the XX will not get it's own race series but like the FXX it will get track time at the Ferrari Corse Clienti programme which features 8 races around the world. Prices have not been revealed but it will be around the £2m which is the same that McLaren ask for their track-only beast. The FXX only got a production run of 30 cars and the LaFerrari XX is expected to be produces in a similar sort of number! I can't wait to see some official shots!