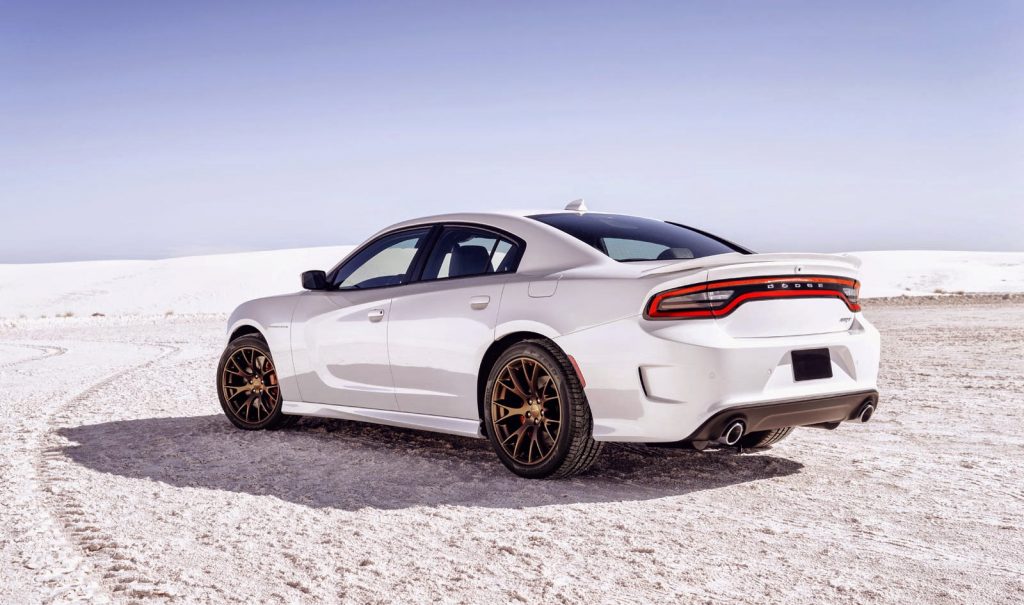 Customers on the market for a great sedan have quite a few to choose from for the new year. Whether you are looking for luxury, great driving dynamics, or an aesthetically pleasing ride, the following vehicles deliver on all fronts, and are able to do it at a great value. If you are struggling through the variety of choices, simply take a look below to see what 2015 has brought.
Chrysler 300
The new Chrysler 300 is certainly one of the best looking vehicles on the road, and it has the driveability and amenities to back it up. Offering a sophisticated ride and a best-in-class fuel efficiency of 31 miles per gallon, the 300 boasts cutting edge quality, wold-class dynamics, and a stunning state-of-the-art TorqueFlite eight-speed transmission which comes standard on every model. Also offering incredible technological features, the Chrysler 300 comes equipped with an all-new 7-inch full color driver information display and the newest generation of Uconnect infotainment systems.
Dodge Charger
The Dodge Charger is the quintessential pick for buyers who want more than just a sedan, but a vehicle that packs a punch in the design as well. Crafted with the history of the legendary muscle car in mind, the new Dodge Charger features unmatched powertrain engines, and for ultimate power buyers can choose to upgrade to the all-new Charger SRT Hellcat engine which is the most powerful engine ever found in a sedan. With sculpting that recalls its iconic heritage, and interior design elements that make it fun to both drive and be driven in, the Dodge Charger is perfect for buyers who want more out of their sedan.
Dodge Dart
The Dodge Dart is the ultimate sedan with great powertrain options, an impressive interior and more, all at a great value. There are a variety of excellent trims, making it easy for buyers to get exactly what they want out of their sedan. The Dart also comes with a stunningly innovative yet easy-to-use infotainment system, called Uconnect. The Uconnect system can be linked to either Apple or Android devices, and it offers USB connectivity, voice command and streaming music, Bluetooth, and both security and safety features to keep you connected to the outside world safely.
Buying a beautiful sedan has never been easier, with so many excellent options to choose from. Contact your local dealer for questions on any of these stunning vehicles, or just to learn more.
Related Article: 2015 Dodge Charger SRT Hellcat: A Four-Door Muscle Car