The McLaren P1 GTR Looks Absolutely Fantastic
We know that McLaren will be launching the new P1 GTR at the Geneva Motor Show but now we get our first look at the official car wearing one of their most famous racing liveries.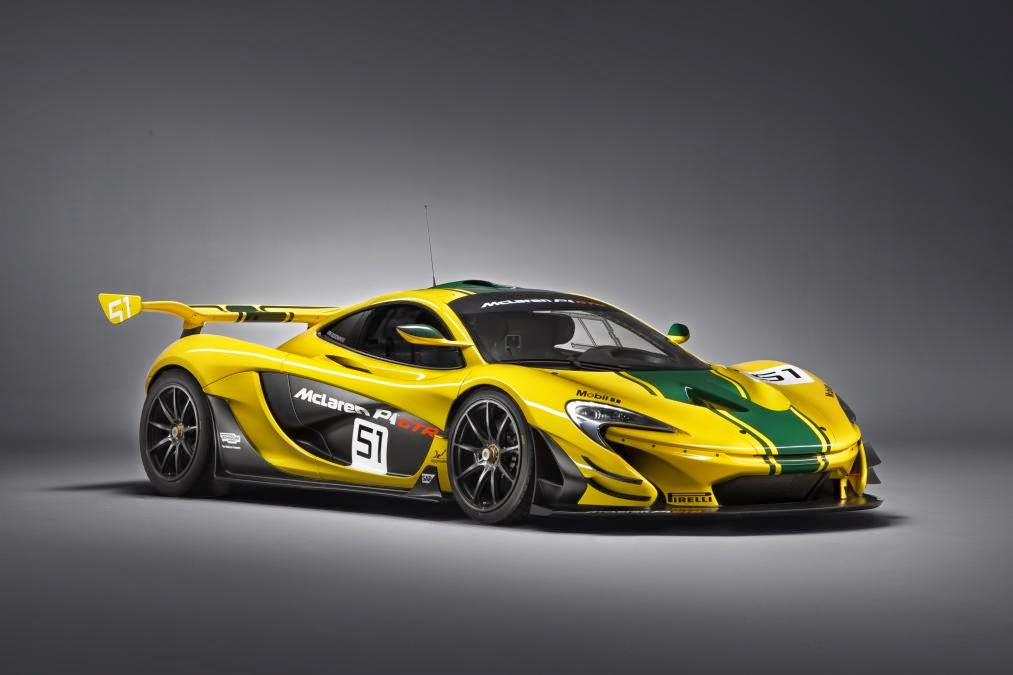 The name and scheme take inspiration from McLaren F1 GTR, chassis number 06R which was raced at LeMans in 1995 by Derek Bell, Justin Berll and Andy Wallace. As expected, the P1 GTR features a number of changes from the production model that you have seen on the roads.
Car is 80mm wider and ride height dropped by 50mm
Center-lock 19-inch alloy wheels
986 horsepower from 3.8-litre twin-turbo V8 and electric assistance
Carbon fibre roof also forms part of the engine cover
Side windows are polycarbonate
Titanium alloy and Iconel exhaust weighs 6.5 kg less
Total weight saving of 50 kg over production P1
660 kg of downforace at 150 mph (240 km/h)
Wing is fixed but has F1-style DRS elements
Buyers will get their seats fitted at the McLaren Technology Centre where they will also spend a decent amount of time on a simulator to get used to the car. This is where the buyers will be able to choose what livery they would like on their car. This particular car will be shown to the world on the 3rd of March