When the GIMS comes round there are always headline grabbing cars, the automotive press is essentially stuff with 5 or 6 "big hitters" and often this means some cars don't get the coverage. Often these cars are not the ones built for speed but perhaps are built for out and out luxury, they might be odd but not quite odd enough to cause a stir – or they might genuinely just not appeal to the audience. This year is no exception; the cars making the top slot in 2015 are the Ferrari 488 GTB, The Aston Martin Vulcan, the track-only McLaren P1 and the Honda NSX to name just four. But, there are a few other rather interesting cars on the stands this year… and also some very dull ones!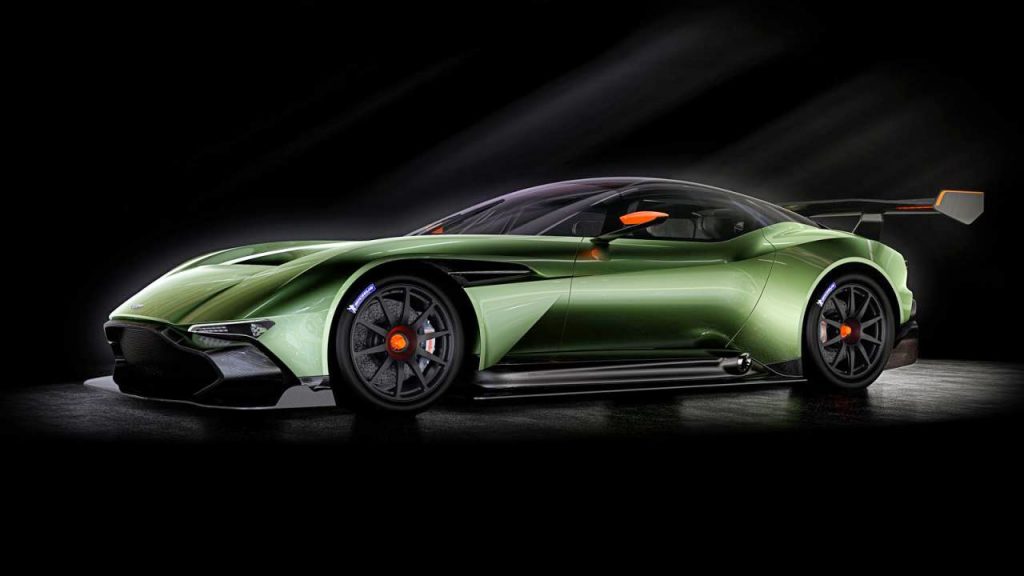 The Luxurious
Maybach has always been a name synonymous with luxury, for many people the name means nothing at all… and that just goes to cement the point. Unless you know cars or you are very rich indeed, Maybach will never play a part in your driving life. The new Pullman S600 is certainly not breaking out into new markets, it is every bit as decadent as you would imagine. For many years now Mercedes have had one very long and very special car in their range for the extremely powerful or the extremely rich… normally both. This hidden and rarely seen beast has carried the Pullman name since 1964, and the tradition has been maintained in this new Maybach-Mercedes Pullman S600.
The stats are impressive even if you don't consider the size of the car. 0-60mph in just 7 seconds, the 6 litre V12 kicks out a thumping 523bhp and will continue speeding forward up to 155mph, which is likely to be a limited figure as always with Mercedes. The car is big enough to have 2+2 seats facing each other, optional body armour and enough waft to knock a fleet of Rolls Royce onto their roofs. A large group of 2015 S600s are probably all gathering somewhere in Russia to throw themselves into the Baltic Sea now this new, longer, and more luxurious 2016 model has arrived, especially now in the knowledge the new model is likely to be built by the chaps at Brabus!
The Stupidly Luxurious
If a stretch bombproof v12 dictator mobile wasn't quite luxurious enough, then perhaps you might like to step into an interior the likes of which no one has ever seen before. The Roll Royce Serenity offers the most opulent silk and wood interior anyone could imagine. The feelings the name conjures up soon disappear when you consider the price of this "one off" experiment in excess. The theme of the Serenity is Silk, and lots of it, the Rolls CEO wanted to celebrate the fact silk has long been a mark of luxury and elegance. The material was smoked? Yes, smoked and hand dyed in China, then hand painted for 600 hours with crimson blossoms. The Cherrywood used in the car is also smoked, oddly, and cross-banded with Bamboo and pearl inlays. From the outside it looks as normal as a Phantom can look, but it turns out the paint is made from Mother of Pearl and is the most expensive the firm have ever made. Not only that, but it went on in 3 coats… and took a mammoth 12 hours of hand polishing to bring it up to the desired lustre.
Some of these trim ideas might appear in product Rollers, but as it stands, the Serenity is a one off. No one seems to discuss if it's actually on sale or how much it is, but if you have to ask… well, you probably can't afford it.
The Odd
As the world, well some of it, holds it's breath for what is no doubt going to be an ugly mess of a Rolls Royce SUV – our friends over at Aston Martin decided to throw a crossover into the mix and see what we all thought. Ladies and Gentlemen, I give you, the Aston Martin DBX.
We all understand the manufacturers have to be prepared to diversify these days, and the luxury car market is demanding high-riding 4×4 cars, but I think someone should have let Aston know they really didn't have to join in. First of all this is only a concept so there is still lots of room for changes, but, according to Aston very little will change aside from a raising of the roof line and some extra doors. The other interesting thought here is that it will be all-electric. The idea is to offset some of the somewhat less environmentally friendly cars the marque produces, Vulcan… I am looking at you! It is hailed as a GT crossover, meaning it will be a bit fast and capable of going over speed bumps – but will fail to scare with speed or off road fun. The word 'family' is being bandied around, and to that end I can see it working, but without a proper electric infrastructure, family days out might have to be within the local vicinity…
The insane
OK, so this one did get quite a lot of press, but still quite the same level as the Ferrari and friends; The Koenigsegg Regera is quite simply a luxurious lump of lunacy that packs some of the most maddening stats I have ever seen. Mr Koenigsegg himself claims the only thing that can beat his latest offering is another Regera, and in a world of P1's, 918's and La Ferrari's that is quite a claim. Let us begin with the power unit, well part of it, the 5.0 litre twin turbo v8 will push out a piffling 1100bhp… direct to the rear wheels! To make sure this car is not lacking in power, there are two electric motors pushing another 700bhp to, you guessed it, the rear wheels! There is no gearbox, but no awful CVT either, it uses some technically bonkers coupling system to deliver the power and that is where it really gets fun.
The stats; The 0-60 is a bit irrelevant when you look at the bigger numbers… but it can do it in 2.7 seconds, they say it could do it faster, but there simply isn't enough traction or friction available in known physics! The real number for me is the 0-186mph – just 12 seconds. Frightening. I have tested cars that have taken over 15 seconds to hit 60, and they were new cars! It will top out at 255mph, which I suspect is a limited figure, so far 2 have already been sold even though its not finished yet and the other 78 that will be made will undoubtedly find homes very swiftly. The Regera is truly an insane, luxurious and simply wonderful car. Well done Christian Von Koenigsegg, you have just made something very special indeed.
As always there will be more mad, wafting and exciting cars next year, but how they will top this year's crop is certainly something to think about.
Article provided by Mike James of www.apexluxurycarhire.com, a company born from the love of exotic luxury cars and a desire to make them available to everyone