The Meanest G63 AMG 6×6 By Far Is By Mansory
The Mercedes-Benz G63 AMG 6×6 is one of the most incredible cars/trucks that has ever been designed but now Mansory have got their hands on one and it is called the Gronos. The changes are most certainly noticeable and it may take the track to the next level. The focus is on ultra-light carbon components, luxurious interior and of course a very healthy boost in performance.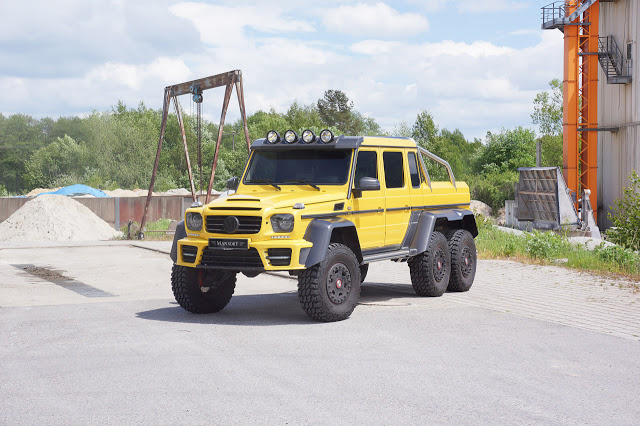 The obvious changes are the cosmetic ones as there is an all new design for the front skirts with LED daytime lights and the headlights are even constructed from carbon. The standard bonnet has been replaced with a carbon one with extra air inlets to cool the extra beef that this vehicle has. The pistons, connecting rods, big end bearings, crankshaft, crank, cylinder heads and many more parts have been replaced with racing spec parts. What does this get you? Will in standard Mercedes-Benz form it produces 536 horsepower. This Mansory Gronos now pumps out a mental 828 horsepower and an electronically limited 1000 Nm. This is most certainly one of the meanest rides on our planet today!