The last time I got behind the wheel of a Maserati it was a GranTurismo and it was more than 3 years ago and driving the new Quattroporte GTS is like chalk and cheese in comparison to it. The Quattroporte's looks grew on me over the 2 days I had the car and despite its size, it is actually a beautifully sculpted car.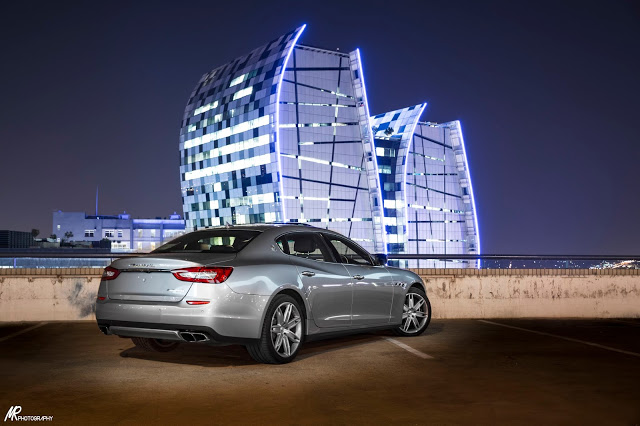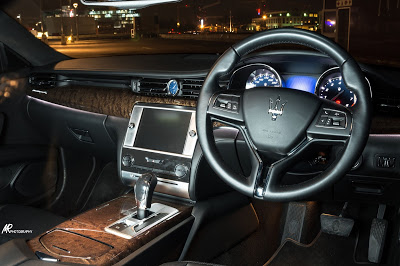 As you step into the car you are hit with a sense of luxury but what I liked about it, is that it is not overpowering like some of the other (similar) cars I have driven. Beautiful leather interior, extremely comfortable steering wheel to hold and a fairly easy to use infotainment system. One annoying thing about this system is that you have to accept terms and conditions every time you start the car and drive away.
The heart of the beast is what makes this car and if you ever get the opportunity to own or drive one, you will know exactly what I am talking about. I was really not expecting a 5.2m long car to get up and go quite like this did and I am serious in saying that this car could be one of the biggest surprises I have ever driven. Under the hood sits Maserati's most innovative power plant ever and thanks to the fact that the 3.8-litre twin-tubo V8 packs 530 horses, you hit 100 km/h in just 4.7 seconds and continue all the way to 307 km/h. I was a bit worried about the turbo's drowning at the oh-so-magnificent Maserati sound and although it is not as prominent as the naturally aspirated cars like the GranTurismo, that glorious V8 soundtrack can still be heard (especially outside the car) and it is combined with an almighty turbo spooling hiss.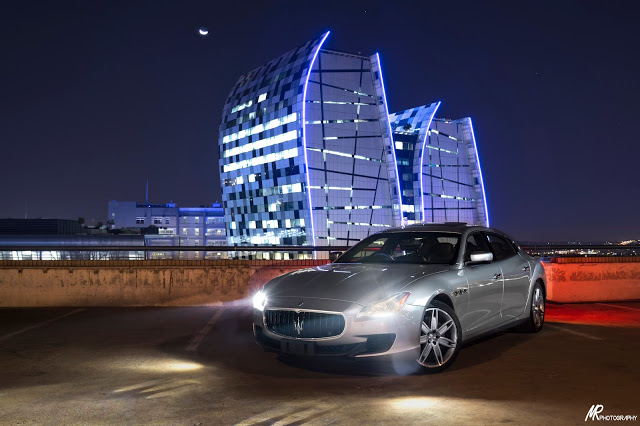 One thing you notice about this car is how effortlessly it climbs in speed. Yes the 0 to 100 km/h time is impressive but because it does it in such a civilised way, you don't feel as though you are doing it in under 5 seconds. When you look down at the speedometer after accelerating for a few more seconds, you will not believe your eyes. The power band and the way the engine feeds the power to the rear wheels is extraordinary and I could stop and accelerate all day to feel this sensation over and over again. This in part is also thanks to the new 8-speed ZF automatic gearbox as it is lighter, more efficient and allows very rapid gear shifts.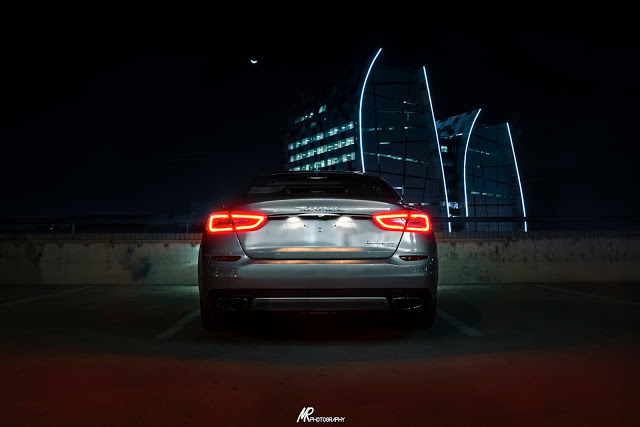 The sheer size of the car is very noticeable when you climb in but driving the car is as easy as a little hatchback. The input and feedback from the steering wheel is fantastic and it gives you extra confidence when driving such a large car. There is ideal weight distribution to keep you planted around corners at speed but what did impress me was the suspension on the Italian machine. I have driven many cars and you can hardly feel a difference when in normal suspension mode and sport suspension mode but this is immediately noticeable as your teeth chatter a bit more and the car sticks to the road like superglue.
You would expect fuel consumption for a car like this to be fairly high and you would be right. The claimed figure of 11.8 L/100 km (mixed) is only achievable if you permanently leave it out of sport mode and accelerate very gingerly. In this car, that is impossible because you need to hear that V8 and when you do it only urges you to push the loud pedal even more. Having driven the car for 2 days, I would say that the expected consumption would be closer to the 20 L/100km mark which is not the end of the world. You do after all own a R2,5 million car so filling up should not be a problem.
Need a decent size car to take the kids to school as well as get to meetings on time and look the part? This is the car for you.
Base Price: R2,477,000
Thanks to Rens from Maserati Johannesburg for organizing this drive for me. I hope this is just the beginning of great things to come from Maserati and in particular, South Africa. As always thanks to Marc Rudman Photography for these awesome night shots which include a bit of light painting.