G-Power Push BMW X6 M Up To 650 Horses
When I had the BMW X6 M for a week, I learnt that in stock form it is one of the most mental cars money can buy but it for the Germans from G-Power, this is not enough.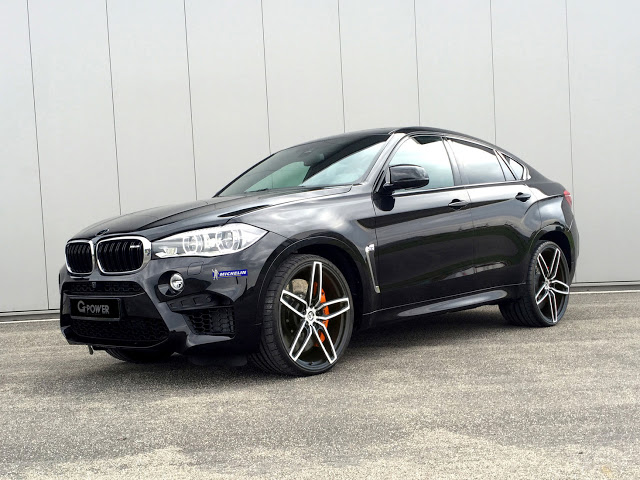 They have unveiled their own program for the beast which boost horsepower by 80 and torque by 81Nm. It now pushes out 650hp and a whopping 830Nm of torque which is enough to get it all the way to 300 km/h. These performance gains are thanks to the G-Power Bi-Tronik 5 V1 power module which is a plug and play device place between the factory ECU and the engine. The innovative power module remains inactive under partial load conditions, therefore delivering the standard fuel consumption, but with the throttle down, the engine opens up bringing lots of power instantly. To keep the monster on the road, G-Power fitted some 23-inch Hurricane RR forged alloy wheels and wrapped them in Michelin rubber.