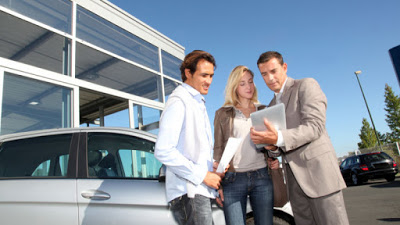 Whether you're a real petrol head or someone with the idea of what their perfect car might be, the majority of motorists dream of owning a particular car at some point in their lifetimes. For many this does eventually become a reality when you decide to treat yourself after years of hard work, but for others it can only happen with the help of car loans or winning the lottery because you just can't afford the price of that particular model with all of your other outgoings.
As you grow up with pictures of sports cars on your bedroom wall or pretending that you're driving something far more luxurious than the family hatchback you drop the kids off in every morning, you tend to get fixated with something bigger and better, but is it always better?
If you ever speak to people who own those particular models – either in the flesh or over the Internet on the many motoring blogs such as this one or in forums – they tend to tell you about how it's great in the early days because you finally have the car you've always dreamed of, but then as time goes by it starts to have a few problems which cost thousands to repair and then the depreciation makes you sell or trade it in before you lose much more money.
It's the age-old saying of you should never meet your heroes for many, but for others it's genuinely a dream come true, and they achieve that through car loans, budgeting sensibly and going with a solid plan in terms of the type of car they're looking for.
At the end of the day, you can hardly park a bright green Lamborghini on your driveway with the intention of using it to take the kids to school. You need to think more logically as you grow up with your family commitments and bills to pay, but that doesn't mean you can give up on your dream of owning a certain type of car.
Just because you may have started out with a small Ford Fiesta as your first car at 17 doesn't mean that you can't work your way up to a luxurious Audi, BMW or Mercedes once you're earning a decent wage and you can afford to own one.
Being able to afford a luxury car doesn't just mean that you have the money in the bank to pay for one, it means having the cash available to afford the running costs too. In fact, one of the best ways is to buy second-hand as plenty of people have bought brand new models directly from a dealership only to sell a few months later because they made that exact mistake – they couldn't afford the tax, insurance, fuel and repairs.
This means that second-hand dealers have nearly new models available at a fraction of the price you would pay for a brand new car, and the better rates available with modern car loans and the helpful bloggers and reviewers can help you to not only afford the best models at the best prices, but to get the car of your dreams without the sky-high costs and without buying the kind of car that shatters those dreams (and your bank balance!)