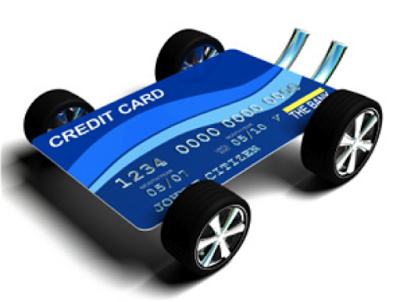 Do you need a new set of wheels? Are you looking for the best way to finance this serious purchase? After the roof above your head, a car is often the biggest purchase most households make, so it's important to get it right. Buying a new car is not something that should be entered into on a whim; you need to weigh up your options and see which financing deals are most favorable to you and your wallet.
Big investment
For many people, having a reliable, convenient and flexible mode of personal transport is non-negotiable, but a car is a major investment. When a car dies on us, it often seems to happen when we can least afford it. So when we need to arrange a replacement vehicle without delay, we need to know what our options are. What if we don't have huge piles of cash lying around to bankroll a new Cadillac? Buying a new car usually involves organizing some kind of credit, loan or leasing arrangement to cover the purchase.
Read on for tips to help you safely navigate the road to a brand new car.
Plan ahead
None of us can predict when our cars are about to fail us but, if possible, planning ahead can really help. Obtaining credit to finance a car purchase often hinges on your credit rating and score. You need to get access to this information in advance to make sure it is accurate and also to gain some idea of what interest rates you are likely to be offered based on your credit profile.
A good credit score opens up many options for loans and it's highly advisable to shop around; do not automatically go with the first offer or with the car dealer's arrangements. You would do thorough research when buying a new model of car, so why not do the same with a loan? Getting pre-approval on a car loan before walking into a car dealership gives you greater leverage and negotiating power because they know that if they don't put a satisfactory offer on the table you can take your custom elsewhere.
If you have a track record of bad credit, loans can be a little more difficult to secure, but by no means impossible. Fortunately there are firms who specialize in bad credit car loans to cover such situations and they can ensure access to a wide range of loans and car model options, even when your credit record is poor.
Money each month
To help you live within your means, keep the term of a loan as short as possible. Of course this will mean monthly payments will be higher, but your debt will be paid off sooner. Loan durations of seven to eight years have become the norm, but when you have terms this long they often don't add up financially.
When deciding how much you can afford to pay on a monthly basis, it's a good rule to pay no more than 20 percent of the disposable income of your household: that's the amount of money left in the pot after you've paid out on mortgage, living expenses, credit cards and utility bills.
Keep clear
There are generally three elements to a car purchase: the cost of the new vehicle, the trade-in value of your old vehicle and the cost of the financing product or loan. Make sure you are very clear about these parts of the jigsaw and do not allow lines to become blurred; keeping these elements separate is the best way to achieve transparency.
If you don't have a pre-approved loan before you go in to a car showroom, sometimes dealers will adjust monthly payment terms to seem tempting, but this is simply disguising the fact that they're not offering as much as they should for your trade-in or are charging over the odds for the financing plan. When it comes to organizing car credit and loans, it pays to be vigilant; it is your responsibility to get these figures to make sense.
When arranging to purchase a new car on credit, it is important to live within your means and not be tempted by deals that seem too good to be true. By arming yourself with the relevant information, you are able to make informed choices about the best finance options available. Remember: do not pay more than you can afford, and make it your business to understand exactly what you are paying for. The good news is that whatever your budget, income or credit history, financing a car through loans is still a viable option.