Some of you will know that I have already had the chance to drive the V10 baby bull previously at the South African launch but when the keys are handed to you a year later it still feels like one of the best days of your life.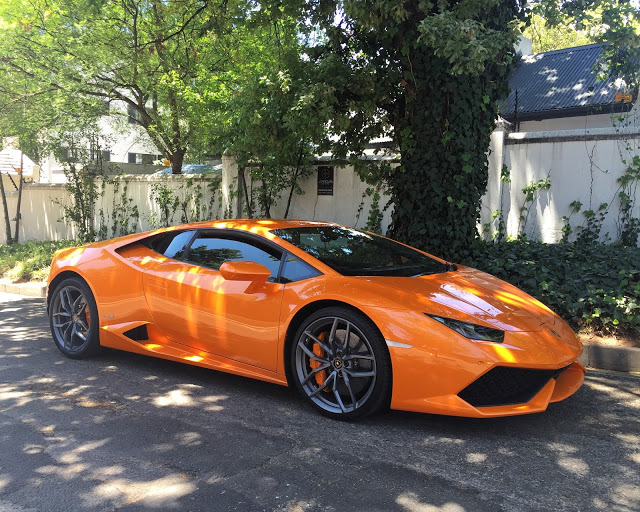 When I went on the launch, we took the new arrivals on long empty lengths of road in Clarens and this really allowed us to stretch the legs of the 600 horsepower V10 beast but this time I stayed around 'town' to see if it truly is an everyday supercar.
This is not going to be a lengthy review since I have 'reviewed' the car before but rather an explanation of just how insane a car can be when you want it to be and how extremely civilised it can when you need it to be.
To start you cannot compare it with the predecessor known as the Gallardo. Technology has advanced at such a rapid rate there are barely any similarities between the two. I like to think of the Huracan as a completely different model in their lineup and it is absolutely incredible to drive.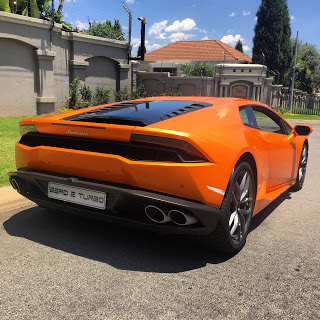 Driving around normally is so easy to do as you leave it in automatic and STRADA mode and away you go. Yes the ride is a little harsh but you are still in a Lamborghini remember and the little bumps you feel in your backside is the baby bull telling you not to forget what beast you are at the controls of. If I am completely honest, I think I spent about all of 5 minutes in STRADA as the car in SPORT and CORSA mode is just too damn exciting. A simple flick of the switch on the steering wheel and you awaken an absolute monster!
This particular car had the sports exhausts fitted which enhances the sound to a whole new level. It is completely impossible to explain in words what this Italian V10 sounds like going through gears and more importantly what the over-run does to your senses. Every single down-shift is an experience in this car and you will find yourself going up and down the gears just to hear what comes out of those 4 massive pipes.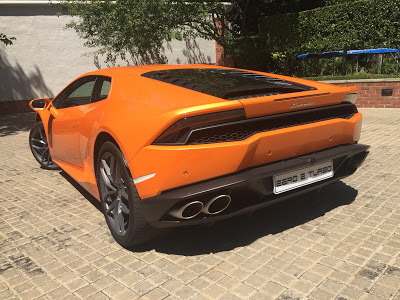 I regret not putting a GoPro inside the car to film some of my passengers reactions to this car but I promise to do it if I am given another opportunity. I did manage to get some video clips together to make a montage of my 2 days with the car. Yes you get to hear the car and see it but the experience is what grabs you.
I really hope to jump in the new Lamborghini Huracan Spyder and LP580-2 next year so stay tuned! Have a great Christmas and new year!