Mercedes-Benz is no stranger to producing iconic and powerful cars. For many decades, the German car marque has built all kinds of mechanical masterpieces. Today, one notable example is the Mercedes-AMG GT.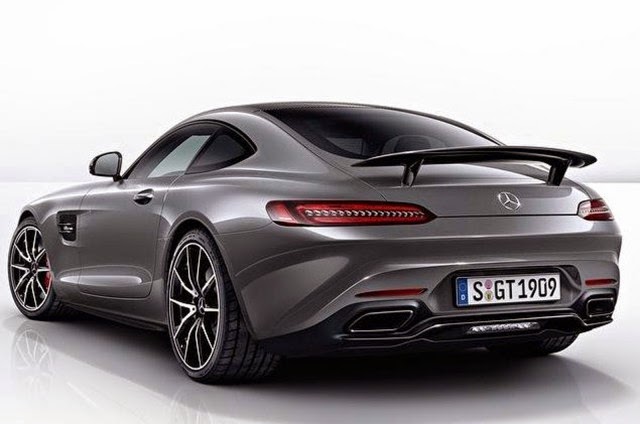 In a nutshell, it's a coupe that offers supercar performance but in a more refined form. Let's face it: there are many supercars you could buy from brands like Ferrari to Lamborghini. Of course, there will be times where people want something a little tamer for the road.
Mercedes-Benz hopes to win over such an audience with its GT coupe. Here are just a few of many reasons why you ought to make this your next vehicle purchase:
Styling that captures the essence of refined performance
The first thing anyone will notice about the Mercedes-AMG GT is the vehicle's looks. It has an elongated bonnet and a fastback-style roof. One can't help but see it's taken some design cues from classic Mercedes-Benz coupes.
Even people that aren't car enthusiasts will appreciate the car's well-judged proportions and styling. This is the kind of car that will appeal to everyone – not just discerning motorists. In short, the style and design of the Mercedes-AMG GT are sure to allure all that look at it.
Part of the car's signature design includes the familiar front-end grille design. Also, at the front are a pair of LED headlights that offer optimum illumination on the road. Looking down either side of the car, one can't help but notice its 19-inch alloy wheels.
At the rear of the Mercedes-AMG GT is the extendable electric aerofoil. You'll also spot the chrome-plated twin exhaust pipes that offer fantastic sounds! When you drive this car, there's no denying they produce a memorable soundtrack!
Also, at the back of the car are some LED taillights. They make the car more visible to other motorists, even in poor driving conditions.
Performance that will just leave you grinning from ear to ear
Aside from its dynamic looks, there's another thing that attracts buyers to the GT. I am, of course, talking about the car's mighty mechanical beating heart! Even just opening the bonnet and looking at the engine reveals an excellent example of engineering.
As standard, one can enjoy driving a car that boasts a mind-blowing 462 brake horsepower. From a standing start, drivers will reach 60 mph in a mere 3.9 seconds. To put that into content, the GT is faster than an Aston Martin V8 Vantage and Bentley Continental GT.
If that doesn't take your fancy, Mercedes-Benz also offers a more powerful version. The GT S raises the horsepower to a whopping 510 bhp. And its 0-60 mph times are even lower at 3.7 seconds!
Mercedes-Benz knows the people that buy this car are those who enjoy performance in a stylish form. If that sounds like you, it's time to get one from http://www.hiltongarage.co.uk/used-car-sheffield.aspx! Still, the Mercedes-AMG GT isn't just about style and performance. Here are some other reasons that will make you throw some cash at your nearest dealer today:
Exceptional handling on the road and the race track
Some buyers of the Mercedes-AMG GT will only drive their cars on the road some of the time. That's because they are enthusiasts. They will spend the rest of their driving time on a circuit such as the Nurburgring in Germany!
The Mercedes-AMG GT is a car that is ready to use on public roads and race tracks. So, what makes a race car? Well, the primary component is a powerful and capable engine. The GT has got that covered! Next, it needs to handle well in all manner of conditions. Again, it's got that covered too.
I will go against the grain and say the handling is better than rivals like the Jaguar F-Type and Porsche 911! When you sit behind the wheel, you can select from a variety of driving modes. While the ride might seem firm, the result is exceptional suspension and steering. And that's what makes a race car.
Of course, the Mercedes-AMG GT isn't just a race car. It's a coupe that is also happy on standard public roads as well. In essence, you get two types of car for the price of one when you buy the GT!
Sure, you've got electronic suspension settings that you can adjust to suit driving conditions. But, another reason for the perfect handling is down to weight distribution. Mercedes-Benz put 47% of the weight at the front of the car, and 53% at the back. Doing so has made the GT an agile beast!
Crafted out of lightweight yet strong materials
Carmakers are always looking for ways to make performance cars powerful but light at the same time. The Mercedes-AMG GT has achieved that goal by using aluminium and carbon fibre. By doing so, they have made the body shell weigh a mere 233 kilograms!
As you may know, carbon fibre is a man-made material that is light but offers superior strength. You'll often find it used in supercars. Mercedes-Benz has made extensive use of it on the GT.
A gadget lover's paradise
Step inside the Mercedes-AMG GT and one thing will become apparent. The car is awash with technology! Take the entertainment system, for example. The car comes as standard with the COMAND Online multimedia system.
It boasts an 8.4-inch colour touchscreen display, 3D satellite navigation and Internet access. You'll also find the usual infotainment refinements as well. They include Bluetooth connectivity for handsfree operation and audio streaming.
There is also a CD/DVD player that offers MP3 compatibility. Meanwhile, DAB digital radio ensures you can listen to crystal-clear transmissions. One can also connect their iOS device (iPhone, iPod touch, iPad) or media player to the car too.
Although the standard audio is great, one can upgrade to the optional Burmester system. It's a surround sound audio package that is for true audiophiles! More details of the COMAND system can get found at http://telematicsnews.info.
I hope you have enjoyed reading today's article on the Mercedes-AMG GT.