Sometimes it can be sad to say goodbye to an old car. All those happy memories, the joy of driving it for the first time and so on. Now, though, it's time for a change and something new.
The idea, of course, is that you're going to sell your old car so that you can make a bit of money to put towards your new car. But, your old car is looking a little worse for wear. Perhaps that ordinarily wouldn't be a problem, but now the second-hand car market is littered with the very car you're trying to get rid of. Everyone has had the same idea it seems. And thanks to the heavy supply, the price has collapsed.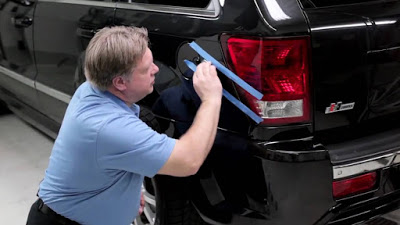 But it's not all bad news. You've noticed that there are some cars that aren't in such bad shape and can command a higher price. So what's their secret?
Full Valet
Increasing the kerb appeal of your car often comes down to simply making it look clean. A full, professional car valet might set you back around £100. But it's worth it if it means you can get rid of all those cigarette marks, food stains and whatever else might be ruining the look of the car.
Even though buyers know that they're buying something used, they want it to at least feel a little bit new. If the car smells or is dirty, the price will have to come down, and you'll be that little bit further from getting the car you actually want.
Paperwork
Having the right paperwork to accompany your car can mean the difference between getting the asking price and not. Buyers want to see the full MOT history of the car if it is older than three years. And they want to know that you legitimately own the car.
They'll also want to check the service history of the car. This is so that they can work out if the car is going to cost them a lot of money to run.
If the service history appears to suggest that the car has a dodgy fan belt, it might be a good idea to have this replaced before you come to sell the car. Then you can tell the customer that it has been replaced and show them the evidence to boot.


New Tyres
Putting new tyres on an old vehicle can make it look a lot more loved compared to if you try to sell it when it's tyres are worn down. Don't spend an arm and a leg on performance tyres. Just pick up some cheap tyres that will do the job. Most people are just looking for something that they don't have to think about for a couple of years.


Scuffs And Scratches
This again comes down to the fact that people want something that at least appears new. Having a car that looks great on the outside is more likely to feel new.
Getting rid of scuffs and scratches is relatively cheap. Bird lime marks can be removed using DIY clay kits. And light scratches can be removed using T-Cut Original Scratch Repairer.