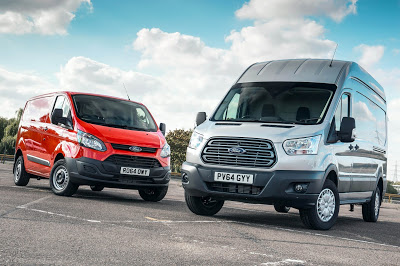 From the A Team van to the Mystery Machine, vans are some of our nation's most beloved vehicles on the big screen. However, few of us consider buying them for our own use, with many of us opting for cars instead. In this post, we take a look at why you should consider a van for your next vehicle, and how buying a van can be advantageous to buying a car.
Why Buy A Van?
Your first image of a van may be of one that's large, cumbersome and difficult to drive. However, this doesn't necessarily have to be the case, and a number of different sizes of van are available for a number of different purposes. Regardless of whether you're looking for a vehicle that will primarily be used for work purposes, with domestic use on a weekend, or if you're looking for a family vehicle that's large enough for all the children's gear and holiday bags, then there's likely to be a van that suits you. It could even be better equipped than a car!
Better Equipped than Ever Before
Modern vans are now better equipped, more comfortable and cheaper to run than they ever have been before, which makes them a genuine rival to vans. As such, vans are no longer simply targeted towards manual traders. They're also targeted at families, too.
Vans are often more competitively priced than cars are due to the vast range available and the sheer volume of trim levels; and they can be cheaper to insure, too. Plus, because they're more flexible to the needs of drivers, they're an incredibly good option. You should have no problem finding one that suits you down to the ground. It's not unheard of to have around 100 variants of the same vehicle, with trim levels to suit all needs and requirements.


Choose an Option to Suit You
The sheer range of sizes of vans available means that there's almost certain to be something that suits you and your needs. With many sizes, options and combinations available to drivers (particularly if you're buying from new), you can have everything you need and more. Whether you need lots of space in the back, driving aids in the front or room for additional passengers, you'll be able to have everything you need; particularly as many vans have a number of different combinations.
So there we have it, vans are an incredibly good option, with many now rivalling cars. Now why not take a look for one as your next vehicle?