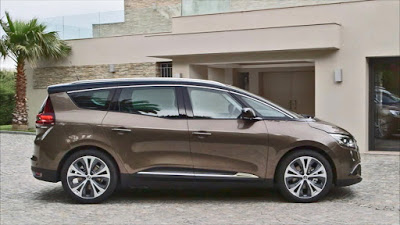 Once our days of track days and cruising around in gorgeous coupés come to an end, a lot of us start putting space and practicality among our top priorities for a new car. If this sounds familiar, then you'll probably be looking for a new MPV to buy. However, don't think that just because you need the space and practicality to accommodate for a family that you won't be able to enjoy your drive! Here are some of the best new MPVs currently on the market
VW Touran
When it comes to seven-seaters in 2016, the Touran is certainly taking the biscuit. The cabin space is absolutely huge, and an extra row of seats makes the interior incredibly flexible. The two seats right at the back are designed specifically for a child's small frame. However, when you're not using these, they can easily be folded down to create a huge boot. While it isn't anything you'd put on a calendar, the Touran has a pretty good-looking exterior, so hopefully you won't be too embarrassed to be seen behind the wheel. A dependable, robust build quality, along with great fuel economy and a comfortable driving experience, makes this a fantastic choice of MPV.
Renault Grand Scenic
Renault is among one of my favourite makes for practical cars, and I believe they've hit another winner with their latest Grand Scenic. Of all the new Renault models which have emerged over the past couple of years, this has probably been the most under-appreciated. Just like the previous models, the outer styling of the new Grand Scenic is a strange but pleasing hybrid of other vehicles' motifs. The new two-tone colour scheme, along with some beefy 20-inch alloys, means that it won't look nearly as boy as many other MPVs which are appearing on the market. It's also a little larger than the last model in this range, and has significantly more ground clearance. There's plenty of space inside for children, and several USB ports which will help keep them occupied!
Ford S-Max
Of all the MPVs which are currently on the market, the S-Max is probably the most smart-looking. The excellent handling on this car makes for a thoroughly enjoyable drive, and the space and practical features of a big seven-seater makes it an even more attractive model. It's been refined for motorway cruises as well, so you'll have no problem heading out on those long family day trips. The one drawback, and it's a very minor one, is the materials used on the interior of the S-Max. There's nothing particularly wrong with them, but the cheap plastics are pretty sub-par compared to what we've come to expect from Ford. However, if you're not that fussy, and it's function and space you need, then you could certainly do a lot worse than the S-Max.
If you need a good MPV, then any of these models will certainly see you through. You may not be the coolest driver on the road, but you just might be one of the least stressed!