Funny Reaction To Mercedes G63 AMG 6×6 On South African Road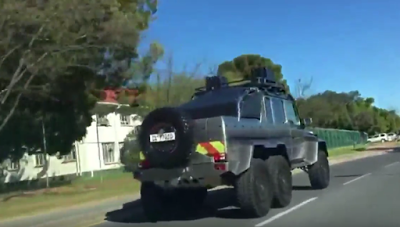 The title says it all but it is definitely worth a watch. Not sure how we would all react but if you have never seen one of these things, then your reaction would likely be very similar.
According to various sources, South Africa is home to around 10 of these monster machines and a majority of them are the meaner Brabus version. Pricing is estimated to be around R12 million for the normal version and R14 million for the Brabus version.