The Meanest BMW 2-Series Out There Is Called The F22 Eurofighter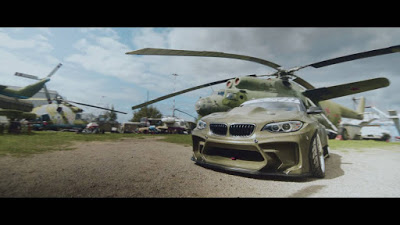 This thing goes by the name of F22 Eurofighter and for those Bimmer fans out there, you will know that the F22 designation belongs to the 2-Series coupe. Well this one has had some work done on it by HGK Motorsport and when I say "some work" I actually mean it has been completely transformed, inside and out.
The tuner has stripped it down to it's bare chassis and rebuilt as a drifting machine. Under the hood sits a General Motors LS V8 crate engine prep'd by Mast Motorsports to the tune of 820 horsepower, mated to a Samsonas five-speed sequential transmission and Winters differential. The list of changes goes on forever but the moment you hear it start is the moment you know it means business. It's been built to Formula Drift specifications, and has just been delivered to MK Racing in Qatar.