Getting your car repaired and maintained is crucial for extending your vehicle's life. But, you also need to make sure you plan and prepare for this. These are some of the pertinent questions you're going to have to ask yourself before you get your car repaired.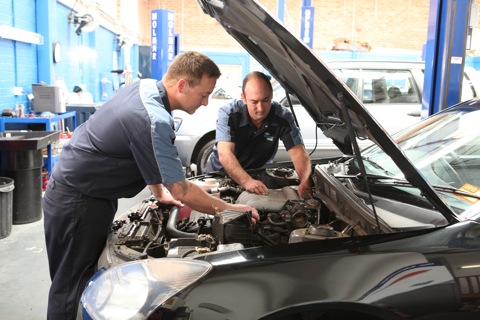 Do You Know What the Problem Is?
One of the most important things you can do is to think about what the problem is with your car. If you've had the vehicle for a while, you might know what issues present themselves on a regular basis. Or, the car might make it obvious what the problems are. Knowing the issue is i
mportant because then you can work toward fixing it. However, if you're unaware of what the issues might be with the vehicle, then you need to get it looked at by those who will know.
Can You Fix it Yourself?
Now, a lot of people like to try to fix up their cars themselves. This is something that a lot of us would find love to have the chance to be able to do. In fact, by taking the time to learn about your car and how it works, you can make some repairs yourself. This is a really useful way of saving yourself the cost and stress of always having to take it in for servicing. If you can make basic repairs yourself, it's going to make your life much easier. So, read up and try to figure out the basics of car maintenance. Of course, any major repair work should be left to those who specialize in vehicle maintenance.
Which Experts Would Be a Better Choice?
Sometimes it's not the right decision to try to deal with these sorts of issues yourself. That's why it's often advisable to get professionals involved. If your car needs repairs, the chances are it will need the attention of professionals. So, you have to do a bit of research and try to find who you think will be the best choice. Putting your motor in the hands of others can be scary, but it really is the best option sometimes. Choosing the right auto repair garage is vital to ensure your car gets properly patched up.
How Much Will it Cost?
Think about how much it's going to cost to get your vehicle repaired. Car maintenance is often not cheap. But, you have to understand that it's essential for helping you keep the car running at all times. For the purposes of safety and longevity, you need to spend to keep the car running. It might be expensive, but it's worth paying to make sure you get the right sort of care and attention for your vehicle. It's not always going to be expensive to get your car repaired, but sometimes it will be. Make sure you do your research and find out about costs beforehand.
Car repairs are part and parcel of being a driver these days. So, you have to make sure you work on the best way of getting your car repaired. Try to get the best possible job done at a cost effective price. It's important to make sure your vehicle is taken care of.