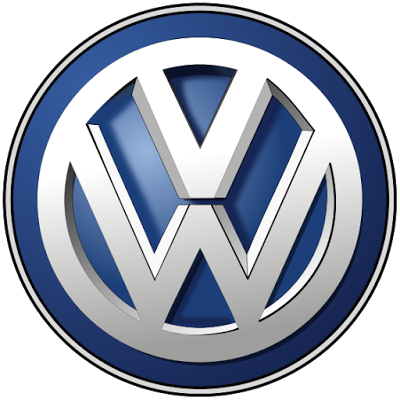 With very few laps to go in the contest for the title of World's Largest Automaker, Volkswagen has been able to squeeze just ahead of Toyota – beating them by 9,000 units in year-to-date deliveries. Separated by a single rounding error, both of these auto giants are currently neck-and-neck in a race that's going to be thrilling all the way to the last days!
Both companies have produced over 8million units from January to October, and are expected to break the 10million mark before we get into 2017. Volkswagen, which has been up 2.6 % year to year, looks a lot livelier than their Japanese rival, with Toyota increasing its overall output by a tiny 0.5% compared to the same period of 2015.
Overall, customers around the world have been able to shrug off that whole diesel scandal for their new Volkswagen. In October, the Volkswagen group really picked up the pace with a 4.7% growth, which was supported by a surge of 11.5% in VW's main market of China. This has been helped by a desperate sprint to beat the expiration date of a Chinese tax break on purchases of vehicles with engines on the smaller end of the market. A massive 35% of Volkswagen's deliveries were made to China in 2016, which has exposed the company to some serious issues in the hangover which typically comes after a sales boom. Toyota, on the other hand, is less exposed to the Chinese market, and has dropped 3% year-to-date in the ever-important American market.
If you believe the official party line, automakers don't care all that much about who's dominating
the market, provided their customers are happy. Even VW, which pursued the goal of becoming the world's largest auto manufacturer under the leadership of their former CEO Martin Winterkorn, has recently put more of an emphasis on nobler goals in their marketing materials. As you can imagine, this isn't the whole truth! The company's ability to turn their massive up-front investments into profit, along with the question of scale, are among the most important things in the auto niche today. Healthy scaling at any cost, however, can get expensive, as you can see by looking into Volkswagen's international sales. In fear of a global downturn of this kind of cyclical business, Toyota has been a little hesitant to open any new plants or make other big investments. Instead, they've been taking steps to squeeze as much efficiency as possible out of the resources they already have. Ryo Sakai, a spokesperson for Toyota, has said that they intend to keep "focusing on achieving sustainable growth within our capabilities."
Although they may not be on track to become the largest automaker in the world, Toyota enjoys pretty healthy figures compared to other Japanese OEMs. In the first ten months of 2016, Nissan's global production rose by 6.6%, on the tail of Honda, which saw a rise of 10%. The company in third place, General Motors, has fallen way behind these two giants, with no chance of recovery in the last few months of the race.