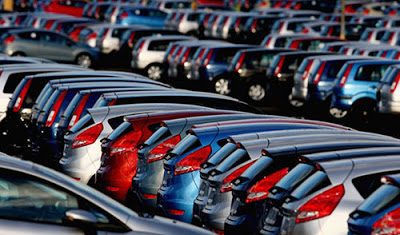 Whether you're looking for used cars for sale in South Africa, the USA, Europe or South America, there is a standard set of principles you can apply when checking over any vehicle. If you've decided on the used car for you, read on for our top things you need to look out for when going to view it…
1. Where are you buying it from?
If the car is from a garage, look out for reviews of people who have done business with them. If it's via an independent seller, can you check any feedback on sites like Gumtree or eBay?
2. Will they let you test drive it?
All dealers should let you test drive a vehicle; if it is "sold as seen" it could be a sign that there's something wrong with the car. In most cases, it is safer to avoid them.
3. Is the car cold and on even ground?
If the engine is already hot when you come to start it, this could be a sign that the car needs to be warmed up before it will start. You should always check over a car on even ground too, so that you can accurately check the tyres.
4. Check the body
When checking the outside of the vehicle, make note of rust spots, dents, or anywhere that looks as though repair work has taken place. Ask the seller if you believe an accident has occurred with the car, and then cross-check their answer against a Vehicle Identification Number (VIN) checker tool online.
5. Check under the hood
When lifting the bonnet, check all hoses and belts are free from cracks and splits, and inspect the engine itself for leaks and corrosion. You can identify this by dark brown oil stains. Then check the brake fluid, and pull the transmission dipstick – the fluid should be pink or red.
6. Inside the car
Check the general condition of the car such as tears, rips or stains on seats, check that all head rests are present and look for any damage elsewhere.
7. On the dashboard
Check that the air conditioning and fans work, as well as the settings (these could be dials or buttons) for de-misting the car, as this is a vital function. Then check the odometer of the car for the mileage, as it should reflect the age of the car. The average normal driver will drive between 10,000 to 15,000 miles per year, so if the mileage isn't as you expect, ask the seller to explain why, and walk away if you're not happy.
8. Lights and gadgets
Check that all lights work, including the side lights, headlights, full beam, indicators and brake lights. If the car in question has an integrated computer or other sound systems, check that all features work, including everything from speakers to windscreen wipers.
Do you have any more tips for those buying a second-hand car? Let me know by leaving a comment below.