When it comes to buying gifts for petrolheads, you really don't need to rack your brain too much. Apart from an actual car, you can opt for a driving experience of sort and we have put together a list of the various types of experiences your car mad person will love.
Off-road Experience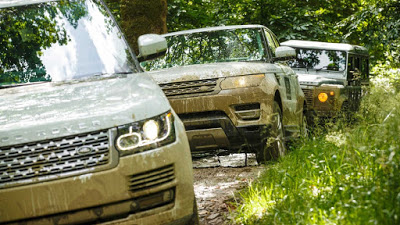 Fancy yourself an off-roader or maybe you are going on a holiday that requires you to know your way off the beaten track? Well off-road experiences are one the best ways to get your fix.
It will provide you with the confidence to take the roads less travelled! Learn new skills that will help you to get out of those sticky and sometimes muddy situations with ease. You will wrap your head around terms such as traction control and ground clearance and give you a better understanding of what your vehicle is capable of. Specially designed tracks will help you get the most out of your vehicle in a way that will not do damage to the environment. Learning to assess road conditions and tackling different terrains and obstacles with a qualified instructor by your side will entice you to take up the challenge of this popular outdoor activity yourself.
Supercar Experience
If you are a petrol head, you are likely dreaming about the many circuit days a track day where you get behind the wheel of a Ferrari, Lamborghini or any other exotic well you can.
Supercar experiences are for those of us who are not able to attend some events where owners bring their supercars, classic cars and any track ready car to tear up some tarmac. If you choose the right package, you could find yourself behind the wheel of a fully race ready Lamborghini Gallardo or even one of the fastest acceleration cars in the world, the Ariel Atom. Choices for supercar days are endless and there is something to cater to everyone's taste and wallet.

On-road Experience
Like to cruise coastal roads or garden routes? Love the feeling of wind in your hair? Then an on-road experience will tick the boxes for you.
Uncover the secrets of roads you have never traveled in an open-top machine. Experience the thrill of hearing the engine as you purr your way along some of the top scenic roads in the world. Turn heads as you drive past in 'your' Sunday cruiser. What better way to soak up some sun, experience epic scenery and be behind the wheel of something a little bit special?