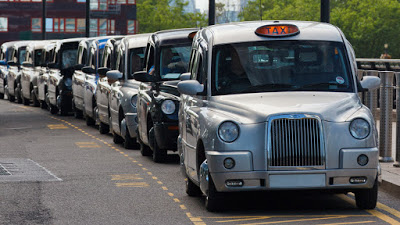 Driving is a passion for many people. For some it can even be a career, fuelling their income. Whilst the demand for paid drivers is high, finding your route into a driving career isn't easy – especially finding a route into a well-paid job. If you've been thinking of getting behind the wheel for a living, here are some the major things to plan and consider first.
Practice long drives
Most driving jobs will entail long hours of driving – something to consider before you try and get your foot in the door. Practicing long-haul trips will prepare you for such work. If you've only driven short journeys locally in the past, try planning a roadtrip or daytrip and see how you get on. Often having experience of doing a lot of driving can help with an application. Some driving jobs may require you to have driven for a certain amount of years before taking you on – generally for insurance purposes. This is something that cannot be helped, but may limit your options if you're a new driver.
Take necessary tests
If you're getting a job driving a car or van, your average license will generally cover this. However, certain jobs may require you to carry certain goods or drive in a certain manner that may require extra tests. For example, carrying hazardous chemicals professionally can often require a separate license. This can cover anything from tankers to even some cleaning chemicals. Getting qualified to carry such materials could greatly help with an application – you can click here for a practice test.
Taxi drivers will often have a separate practice and theory test. This involves knowledge of new manoeuvres, as well as knowing your local area well. It's worth taking a few lessons to iron out bad habits as well as getting a knowledge of the local area, so that you're able to effectively find the quickest route from one location to another.
For different vehicle classes there are all kinds of tests. This includes articulated lorries, vehicles with trailers, buses and agricultural vehicles You should note that licenses obtained before 2013 may allow you to drive different trailer weights than licenses obtained after.


Self-employed or for a company?
It's possible to start your own driving business, although you will be in charge of picking out your own insurance scheme, as well as handling additional costs that you may not have to deal with working for someone else. This can get even more complicated if you decide to hire other staff to drive for you. In all cases, you'll need to keep a clear record of all running costs so that you can account for them when you do your tax return at the end of the year. Fuel, car maintenance and other running costs are generally tax deductible, and there can be insurance deductions.
When working for a company, you should look into all running costs that you will be in charge of to make sure that it's worthwhile. Being employed for someone else can help provide a certain level of security in most cases, including regular hourly pay or bonuses based on your mileage. However you may have to deal with speed limiters and set routes – something that may take away from the job if the 'freedom' of driving is your main motivation.
Know the rates
Different trades and areas of the country will charge different rates. Knowing the average rate for your line of work is key, especially if you're going down a self-employed route.
Many trades such as trucking with pay an hourly rate, whilst some taxi companies may pay on a commission basis. Most companies have had to introduce hourly limits. Generally, if you've worked 70 hours in an eight day period, you'll required to take three days off after. Whilst driving isn't physically exertive, it can be mentally exhausting and companies will want to protect against an accident (even if it to protect their own backs). When perusing a driving career, particularly lorry driving, finding out whether they have such laws in place could be handy.
In most cases, you won't be able to work out your annual wage until the end of the year. Driving work can be unpredictable, often dependant on how heavy or light the traffic is and the distance of the journey.