Tesla Model S P100D Hits 60 MPH In Just 2.28 Seconds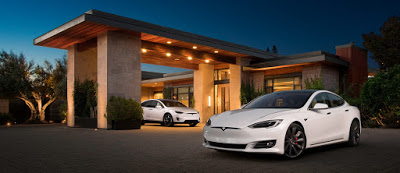 Tesla has raised the benchmark again with a new record for the fastest accelerating production car on the market. During a recent test of the 2017 P100D, Motor Trend managed to launch the electric sedan from 0-60 mph (96 km/h) in a remarkable 2.2755 seconds, putting it ahead of the likes of the Porsche 918 Spyder, McLaren P1, Ferrari LaFerrari and Porsche 911 Turbo S.
Will the Tesla's keep getting quicker and quicker? It may for a while but Elon Musk has mentioned previously that 100 kWh batteries are probably the limit for them. I think he is just letting others catch up to Tesla and as they get close he will have another trick up his sleeve.