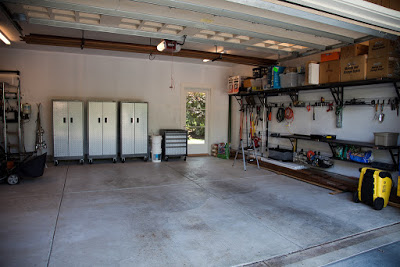 If you love your vehicles, then you've probably thought about all the different careers choices that you could take to express your love for motoring. However, you're probably not going to be the next Jeremy Clarkson and drive expensive vehicles all around the world while having fun—at least not yet! You need to work your way up the ladder if you want a position such as he does, but that's not the only career choice you have if you want to get involved with cars.
From writing blogs to creating videos and even working in a garage, there are plenty of ways to use your knowledge of cars to make a living, and here are just a few ideas to whet your appetite and get you started.
Working in a garage
Whether it's becoming a mechanic or owning a repair and modifications shop, you can work on some very interesting cases and even get to tinker with expensive cars should you become a reputable mechanic. This isn't easy, of course, and you're going to have to consider hiring employees, renting garages, buying tools and even getting motor trade insurance from a company like One Sure insurance. With so many things to consider, you have to remember that you're starting a business—not a hobby!
If you prefer to cut out all of that extra work, then you could always just become a mechanic and work for someone else. It's tough work, but you get to express your love for vehicles and work on them all day and all night. It's certainly not for everyone, but for the dedicated grease monkey, it's a dream come true!
Start a blog
Bloggers can earn a very decent living now thanks to the internet. Between sponsorships, affiliate links and advertising revenue, you could make enough money to support your love for cars, pay your rent and bills, and still have enough disposable income left over to buy flashy cars. Of course, it's slow to start and you won't get a massive boost of income straight away. You need to operate this much like a business; you need to advertise it on social media and the internet, you need to respond to feedback from readers, and you'll need to invest money into growing your blog.
You can also improve your blog by adding video content or podcasts. You can create video content and upload it to YouTube and get more viewers and attention to your actual blog, and you can also monetize your YouTube videos as well.


Become a journalist
If you love to look at new cars and research about them, then becoming a journalist could be a great alternative to starting an actual blog. If you're willing to put in the work and contact publications and improve your writing skills, then getting a job at a motoring publication might be easier than you think. Becoming a journalist is how celebrities such as Jeremy Clarkson got started. He wrote at various publications for a very long time before getting screentime on the BBC on the show Top Gear and getting his major break. Media has changed since then, but it goes to show that even the most popular figureheads have humble beginnings.