It's time for a 'new' car and of course you can't afford a new one or you wouldn't be reading this! You are down to a choice between leasing a new car and buying a previously owned vehicle which would both be cheaper than buying a new car. So you've checked out a few lease specials and know that you'd be paying less than half of what you would for a brand new vehicle but then you think, even though it's only half (or less!) the monthly cost of making new car payments, would you be better off buying a used vehicle and being done with it once and for all? Here are a few things to consider before making your decision.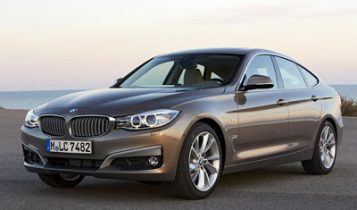 Used Cars – Do You Really Know What You Are Getting?
The first thing to think about in terms of a used car is whether or not you can really be sure what you are getting. On the dmv.org website they give great reasons why you should run a VHR (Vehicle History Report) but the main concern is whether or not that vehicle has been involved in a major collision and then patched up. You can also check to see whether or not the odometer reading has been messed with. When buying a used car, especially from a private owner, you never really know what you are getting, even with a VHR.
Leased Cars Are Usually Brand New
Just because you are buying a used car doesn't mean you won't have a monthly car loan payment. Most used cars worth buying still cost more than the average person has lying around. Can you go to your closet and pull a box down with $5,000 or $6,000 in it? That's about the average cost for a 'decent' used vehicle. Many cost even more than that! Now then, considering the fact that you will have a payment however you choose to go, at least leased vehicles are typically brand new. When they are turned in at the end of their lease they are sold as used. Bear in mind what you are getting in terms of new vs. used in relation to cost.
Comparative Costs in Repairs
Now we are onto repairs. A used car will almost always need something to be repaired. If that car were still in mint condition do you think it would be for sale? The previous owner probably found something too costly to warrant fixing and decided to trade it in for a new vehicle (if for sale on an auto lot) or is selling it for cash to come up with the down payment on a new car. That's a sad reality in life and as the buyer, you are going to be stuck with repair costs. Even automobile dealers only offer limited warranties on used cars, very limited if at all!
So, which, in the long run, would be the better option? Which would make more sense? Unless you are getting a real cherry for just a few hundred dollars, a one-owner car driven by a 90 year old man who went grocery shopping once a week, you might better stick with something that is under warranty for the usual three year period on new vehicles. Keep those 'lemon laws' in mind and your decision will probably be easily made.